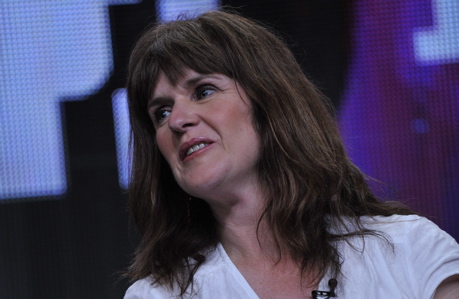 Three years is a long time and it proved too long for a key cast member of Downton Abbey.
In an interview with the Daily Mail, actress Siobhan Finneran – she played scheming lady's maid Sarah O'Brien on Downton – explained why she became the latest regular to leave the popular period drama at the end of her three-year contract.
"I signed up to do three series and that was all I wanted to do," the 47-year-old actress told the British publication. "I talked it through with my family and it was the right decision for all of us. I had great fun doing it but I just didn't want to do it any more. I decided this before we even did the last series. When I stop loving something, I stop doing it."
Her malicious character will not be returning for the TV show's fourth season.
Two other popular Downton castmates, Jessica Brown Findlay and Dan Stevens, who also wanted out at the end of their three-year contracts, saw their characters, Lady Sybil Crawley and Matthew Crawley, killed off during the series' third season.
Whether O'Brien, too, will meet an untimely end is as yet unknown. "I have no idea how they will explain my absence," Finneran said.
She acknowledged that Downton has provided her with a big career boost and said she's looking forward to her latest role, as a woman who wins the lottery in The Syndicate, a BBC series.
In other Downton Abbey news:
• Dame Harriet Walter said in an interview with The Telegraph that too much is being made of the announcement that she has been cast as Lady Shackleton, an old friend of the Dowager Countess (Maggie Smith), in the show's fourth season.
"It's terribly embarrassing, as it is only a small part," said Walter. "I've had to call all my friends to tell them to calm down, as they've put my name out as joining the cast, but I am only in one episode."
• PBS, which airs Downton in the U.S., recently posted a charming short video in which stars of the show describe the enthusiasm gap between the reactions they receive from reserved British fans and more vocal American admirers. Take a look:
—————————————————– 
Which cast member do you wish would leave Downton Abbey?
—————————————————–
Read More
Filed Under: