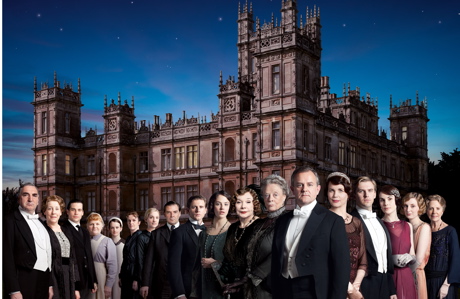 Downton Abbey may be over, at least on TV in the U.S. for this year, but it certainly hasn't been forgotten. News of the show and the doings of its cast members keep popping up.
Here are a few recent tidbits:
• Downton Abbey is about to get more diverse. The Sun reports that a casting call has gone out in the UK for a black actor to play Jack Ross, a new character who'll appear on the show's forthcoming fourth season. Ross is described as a handsome singer who works in nightclubs. The casting notice said that actor who lands the part must have a "wow factor."
Back in November, Downton creator-writer Julian Fellowes told The Daily Telegraph, "It would be rather nice to open [the show] up ethnically a bit. I think that's rather a good idea. You have to work it in in a way that is historically believable, but I am sure we could do that."
• An additional casting notice went out for a possible new love interest for Lady Mary Crawley (Michelle Dockery). The character, Lord Anthony Gillingham, is described as being between 35 and 45, good-looking and "very charismatic."
• Lesley Nicol, who weekly wields her rolling pin as Mrs. Patmore in Downton's kitchen, will show up in a guest-starring role on the March 9 episode of ABC's Once Upon a Time. She'll play Johanna, a servant who knew Snow White (Ginnifer Goodwin) as a child. Here's a sneak peek:
http://www.youtube.com/watch?v=4A8vmB-w7NY'
• The popular TV series is at the gooey heart of a new novel due that's called While We Were Watching Downton Abbey. Written by veteran author Wendy Wax, the story follows three women who live in an historic apartment building in Atlanta and gather weekly to watch episodes of the show.
According to promo copy for the book, which is due April 2, "For them, it is a season of surprises as they forge bonds that will sustain them through life's hardest moments — all reflected in the unfolding plot, humor and convergent lives of Downton Abbey."
The 384-page book is being published as a trade paperback by Berkley, a division of the Penguin Group, and is priced at $15.
Read More
Filed Under: