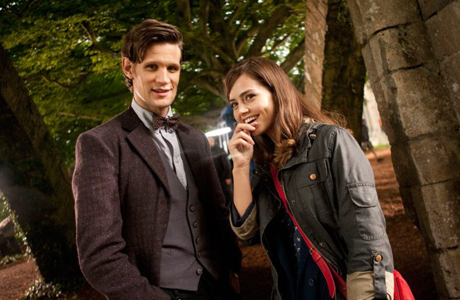 If at all possible, you're going to want to get to London this November, because DoctorWho.tv has announced that there's going to be a three-day long celebration of all things Doctor Who at the ExCel convention center, over the weekend of the 50th anniversary.
It starts on Friday 22nd of November, and finishes on Sunday 24, bringing 15,000 Whovians together for what is promised to be "the ultimate Doctor Who anniversary celebration."
Details are still top secret at present, including guests, ticket prices, booking information and whatnot, but all will be revealed very soon, so don't wander off.
Amanda Hill, Chief Brands Officer at BBC Worldwide, told DoctorWho.tv: "We cannot wait to welcome Doctor Who fans from around the world to London in November. It's going to be a spectacular weekend!
"2013 is an opportunity for fans around the world to come together and celebrate the glorious past, present and future of Doctor Who."
The scheduling of the weekend also means that, unlike last year's Doctor Who convention in Cardiff, there will actually be new episodes of the show – not to mention Mark Gatiss's An Adventure In Space And Time – while the event is going on. A chance for a communal watching experience, perhaps?
Wait and see…
Read More
Filed Under: