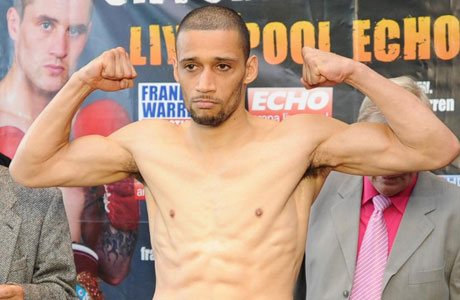 Be warned, this is a tale that contains salty language between men. Men who are facing off against one another in combat in the most fearsome combat arena known to humankind: Twitter.
The story begins with the British boxer (and former professional footballer) Curtis Woodhouse losing his English light-welterweight title bout, on points, to Shane Singleton on Friday night. A bitter pill for any boxer, and one that was not made any more palatable when he started receiving aggressive twitter messages from one @jimmyob88.
A brief look down this person's timeline reveals he or she spends a lot of time finding people in the public eye (or just on Twitter) to shout at. Shouting at people on Twitter is clearly how he or she winds down after a hard day doing… other stuff.
Now, I don't know about you, but harrassing people whose job it is to punch other people in the face has always been low on my To-Do list, just above prodding a skunk with a porcupine. And sure enough, Curtis came out fighting, first asking his followers if they might know where @jimmyob88 lives, and then tweeting the street name, and claiming to be on his way round.
Cue one sudden change of tune, as this sweary Storify explains:
Yeah, that'll do it.
Read More
Filed Under: