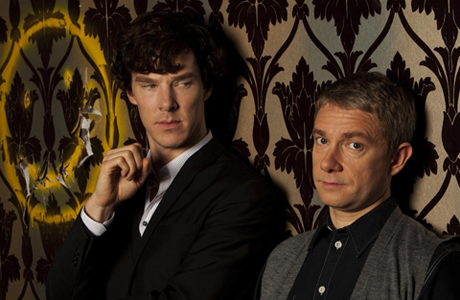 Co-stars Benedict Cumberbatch and Martin Freeman are confirmed for Season Four of the BBC1 drama Sherlock, reports RadioTimes.com.
The news comes from Sherlock himself with Cumberbatch saying at the South Bank Show Awards, "We've agreed to two more series but I could get into trouble for saying that."
He didn't get too ahead of himself or make any overpromises when saying, "All I know at the moment is I'm doing these three [episodes of the upcoming series] and another three."
That's two for two; two great pieces of news in two days. Check out the Anglophenia post from yesterday on the first read-through for Season Three which begins filming on Monday, March 18.
How many more seasons would you like to see?
Read More
Filed Under: