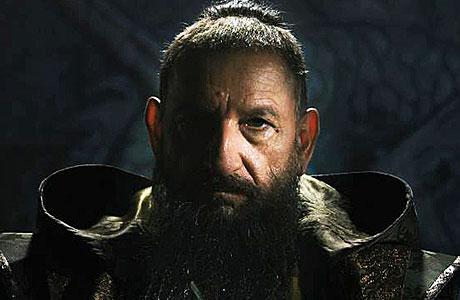 Sir Ben Kingsley joins the established cast of the Iron Man series in its third installment, providing a dash of madness playing The Mandarin, reports Examiner.com.
Kinglsey plays an off-the-wall villain saying director Shane Black gave him room to go a bit off-the-wall, explaining he was " … allowed to push the boundaries of the role so that I am allowed to go a bit bonkers."
He gives us an inside look at the storyline saying, " The Mandarin is set to wreak havoc on Tony Spark's (Robert Downey Jr.) personal life as he (Spark) faces his biggest challenge to date."
Iron Man 3 is Britcentric, rounding out the cast with Guy Pearce (Prometheus) as Nano Technology scientist Aldrich Killian and Rebecca Hall (Parade's End) who plays biologist Maya Hansen.
Iron Man 3 Trailer
What do you think that personal "challenge" could be for Sparks?
Read More
Filed Under: