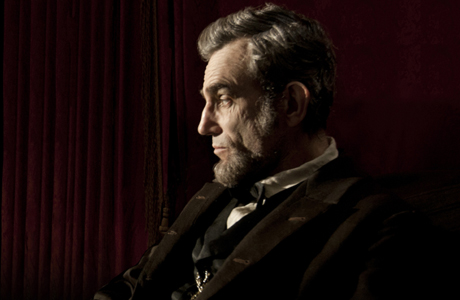 This year, there's no big British Oscar winning film in sight like The King's Speech. But some British victories are being forecast. Daniel Day-Lewis is widely expected to win for his portrayal of America's 16th president in the film Lincoln. If he does prevail then it will be one for the history books because it will mark the first time anyone has won three best actor trophies.
Britain's other expected Oscar night victory could well be Adele, who'll be appearing on Sunday night's telecast performing her Oscar nominated song from Skyfall. This could complete a winning streak for the singer who's already collected trophies at the Golden Globes and Grammys.
But there's also a British connection to a whole slew of other less high-profile Oscar-nominated works.
Frankenweenie is deemed a British film by some because it was shot at 3 Mills Studios in London.
Even the Oscar-nominated documentary Searching For Sugar Man — which is expected to triumph — has a relationship to Britain. Its producer Simon Chinn comes from the U.K.
To get more information on this year's British Oscar prospects check out my interview with top awards analyst Scott Feinberg:
Which Brits are you rooting for on Oscar night? Who was overlooked this year?
Read More
Filed Under: