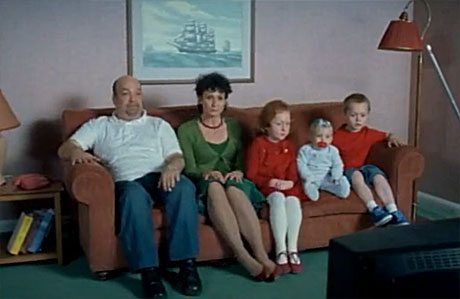 This possibly won't mean as much as a message as it does over here, given that The Simpsons is made in America, for the American Fox network, to be shown on the Fox network, in America, and therefore there's no real competition over which channel it truly belongs to.
However, over in the UK, the story is a little fiddlier. The latest episodes have appeared on Sky One (which is, like Fox, a part of Rupert Murdoch's News Corporation), but the older ones are also syndicated, every weekday evening at 6pm, to Channel 4, having moved from a previous slot on BBCTwo.
So, in a bid to remind UK Simpsons fans exactly where the show belongs, they've made this, a recreation of the show's opening credits, using real people, and some very old cars.
Come Home To The Simpsons from devilfish on Vimeo.
I think this deserves a HATS OFF!, don't you?
Read More
Filed Under: