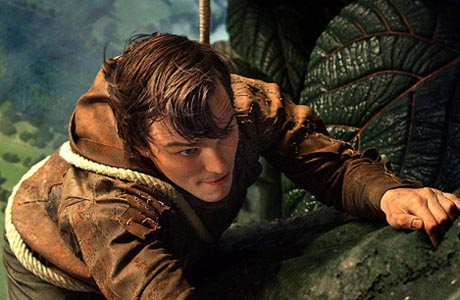 Nicholas Hoult's Warm Bodies conquered the box office holding the top spot its first weekend of release (February 1, 2013). The young actor is now out to defeat giants in Jack the Giant Slayer. He's Jack! This isn't the Jack and the Beanstalk fairy tale your mother read to you. The action sequences, directed by X-Men's Bryan Singer, will bring you to the edge of your seat. Check out the new trailer here!
Jack the Giant Slayer Trailer
The updated fairy tale also stars Ewan McGregor, Warwick Davis, Stanley Tucci and Bill Nighy.
The film hits U.S. theaters on March 1, 2013.
What do you think of those giants, oy? 
Read More
Filed Under: