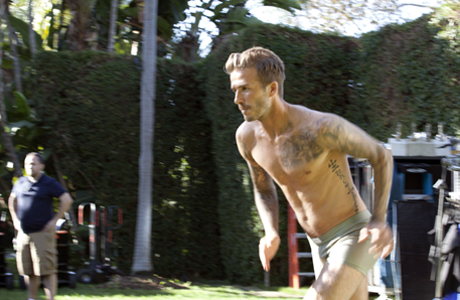 Oh my. Soccer star David Beckham and director Guy Ritchie (Sherlock Holmes) make quite the pair teaming up to make a mini film disguised as a commercial for H&M featuring Beckham in mini briefs.
WATCH: H&M commercial — Beckham chases the family car through the hills of Los Angeles after his robe gets stuck in the door.
"David is the perfect leading man," Ritchie said. "For me, this felt like more than a campaign — it was like directing a short film," reports Red Eye.
Beckham does a fine job of … well, just being Beckham … it's pretty nice to see his sense of humor shine through when yanking at his wedgie. Twice actually!
What did you think of Beckham's performance? 
Read More
Filed Under: