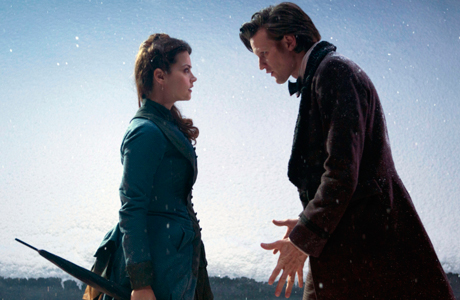 It may seem like we're traveling back to December 2012 when Doctor Who triumphed in the annual TV Guide Magazine Fan Favorites Cover Poll … but, no, it's not sci-fi, TV Guide is hosting another round of Fan Favorites Awards.
In honor of TV Guide Magazine's 60th anniversary, the publication is inviting viewers to vote for their favorite shows, with Doctor Who being nominated for the Fan Favorite's Science Fiction category. Voting begins today, ending on March 11 at noon ET. The winners will be revealed inside the April 22 issue.
"Like" TV Guide Magazine's Facebook page here to start voting for the Fan Favorites Awards. You can vote as OFTEN as you like.
Calling all Whovians, let's do it again!
Read More
Filed Under: