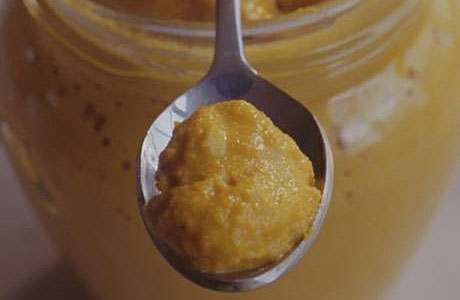 Language is a liquid constant. Its only job is to communicate and, really, so long as it does this reasonably efficaciously, none of us have any reason to complain about the rights and wrongs of other people's communication. I mean, so long as I get what you mean when you say "pacifically how many people are coming to dinner?" or "I could care less about your new jumper," does it really matter if you've used the wrong term, or got a little confused with your idioms? I mean REALLY?
OK, OK it matters! Stop shouting…
For you, then, here are 10 expressions that people commonly mess up, and the reasons why they are the way they are:
1: Pass mustard
So, first of all, the expression you're aiming at is pass muster – a state of being where you've been tested and come through with flying colors. There is also the expression cut the mustard, meaning the same thing. However, there is no pass mustard. And cut the mustard is thought to be derived from a mishearing of pass muster in the first place, so this whole thing is just a mess of badly applied condiments.
2: Tow the line
Unless you're a shire horse, pulling a barge down a canal, your opportunities to tow the line will be few and far between. However, if there's a line that you cannot cross – real or figurative – it's your feet that will need to be kept in check, just ask Johnny Cash. Therefore, the thing you need to do is toe the line. 
3: Chomping at the bit
A frustrated or excitable horse will sometimes mouth his (or her) bit, in frustration that they can't just get on with, y'know, running around the field or kicking a stable-boy (or girl) in the ribs (or groin). This mouthing and biting action is called champing. So the expression for someone in a state of high excitement or frustration is champing at the bit. The horse isn't chomping at the bit, because while chomping also means biting and chewing, the inference is that the act of chomping breaks the chomped item down into bits for the purpose of swallowing. And a horse that swallows his (or her) bit is not a healthy horse.
But, given that none of us is a horse, it's close enough to be a forgivable error, surely?
4: Nip it in the butt
Please don't nip things in the butt, you'll only get a slap in the face for your trouble. If you're nipping anything in the anywhere  – i.e. you want to prevent situations from growing into bigger and worse situations – the correct thing to do is nip while those things are in the bud (i.e., before they flower). It's about gardening, not sexual harassment.
5: Just desserts
The idea that some idiot is about to settle down, after a hearty meal and fork a mouthful of revenge pudding into his gob may be highly appealing, but that's not the expression, it's just deserts. In this case, deserts means "that which a person deserves," with just deserts being a more righteous version. Granted, there is no other context in which anyone uses the word deserts to mean that, but that is what it means.
6: Ice tea
It's iced tea. See that rapper Ice-T? Well he's not only got himself a curiously frou frou name for his street poetry persona, but he didn't even get the reference right. So much for keeping it real.
7: Wait with baited breath
Another expression that requires specialist understanding of the words involved, without which, any similar-sounding and familiar will (and have been) thrown in there instead. If you're holding your breath waiting for someone, your ability to breathe has temporarily been abated, so to wait with 'bated breath means to forgo breathing, not to dangle maggots from your tongue.
8: Deep-seeded
Now, if a thing is buried deep, like a seed, that's one thing. But that's not what the expression you're thinking of means. To have a deep-seated objection, or a deep-seated conviction of any kind, you're describing something that is not only deep but firmly rooted. In nature, things that are firmly rooted tend not to be seeds any more, so even if the misheard version of the saying was correct, it'd be wrong.
9: Anchors away!
Seamen! Seawomen! Do not throw your anchors away. You will need them. But if you want to raise them from the sea bed, so that you can start your journey, your anchor will become a-weigh, meaning its full weight is clear of the bottom. This confusion is one of those things that sounds like it makes more sense when it's wrong, but doesn't.
10: A tough road to hoe
Any road would be tough to hoe, what with all that tarmac and concrete. But you don't hoe roads, you hoe rows.
See also:
10 Words Pronounced Differently in Britain
5 British Accents That Can Baffle Americans
Personality Quiz: Could You Pass For British?
Five American Things The Brits Secretly Envy
Read More
Filed Under: