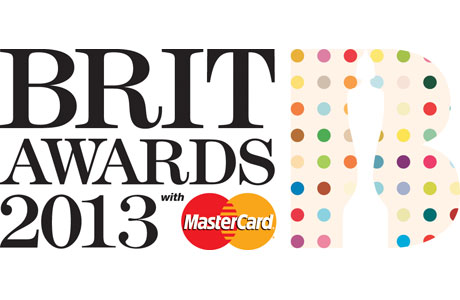 It's not a bad moment to celebrate British music, given that we're currently all over the pop firmament like grease on a french fry, we've got Mumford, we've got Adele, and David Bowie is about to release his first new album in over a decade.
So, at the Brit Awards tonight (February 20), here's a brief rundown of what we can expect.
Muse are going to open the show, which takes place in London's O2 Arena, with a performance that will be both subtle and restrained (for them). Which means everyone watching at home will probably need shades and earplugs, and possibly noseplugs too.
There will be performances from the newly rejuvenated (in the British charts, at least) Robbie Williams, Justin Timberlake is bringing a big band and Taylor Swift is rumored to be delivering a performance on a theme of "fire and ice" (according to BBC News), which, if true, suggests a truly tepid and probably slightly wet experience for all concerned.
Luckily, Taylor's old friends One Direction will also be there, to perform their Comic Relief version of Blondie's "One Way Or Another." It's been described as a mash-up or a medley, because at one point the band start chanting the chorus to "Teenage Kicks" by the Undertones, but it's not really.
Emeli Sande is on hand, and she will be singing. This should come as no surprised to seasoned Sande-watchers, as she has turned up to perform at almost every public event since the Olympics, but she's officially Good At Singing, so it'll probably be OK.
At the other end of the optimism spectrum, we find Paloma Faith, who told the Daily Star that she knows she won't win any of those nice Damien Hirst-designed trophies, even though she's nominated and everything. And why? Because she's not a robot: "Emeli will probably win. She's had so much exposure and that helps. She's consistent and always delivers a good vocal performance. I'd say everyone else except for Adele — me included — are a bit more human."
Let's see, what else? Oh yes, it's being hosted by James Corden, but James has spent the week filming his new comedy series The Wrong Mans and battling a fairly evil bout of tonsillitis. Which means he is also likely to squeak while talking and may possibly be sick.
There are two strong rumors of surprise performances. One says Adele will be there to whack out "Skyfall" and generally make up for last year's acceptance speech problem, and the other says Beyoncé is coming, just to upstage Muse.
Whether these things turn out to be true or not, we'll be covering the events in some detail on our Twitter feed @Anglophenia from 3pm ET, so do come and join us. Failing that, we'll wrap everything into a nice blog post, once we've worked out who has won what.
And in the meantime, the Brits organizers have released this backstage video, containing points of trivial information about carpets and former Prime Ministers, just to get everyone in the party spirit:
Woo, and indeed, hoo!
Read More
Filed Under: