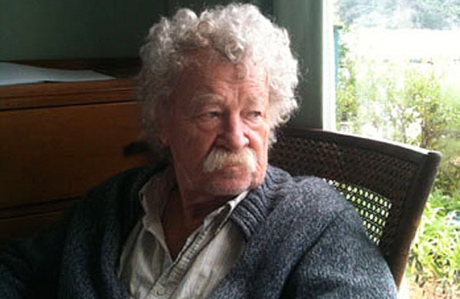 Scottish-born screenwriter Alan Sharp, who penned Rob Roy (1995), the period historical drama set in his native land, has died at age 79 in Los Angeles.
CAA, the Hollywood talent agency that represented him, announced earlier this week that he had died on February 8.
Rob Roy starred Liam Neeson and Jessica Lange and was a potent mix of drama, romance and adventure set in the Scottish Highlands in the 1700s. London-born Tim Roth won a BAFTA award and was nominated for both an Oscar and a Golden Globe for Best Supporting Actor for his performance as a preening villain. Michael Caton-Jones, also a Scotsman, directed.
Sharp's many other screenplays included The Last Run (1971), The Hired Hand (1971), Night Moves (1975) and the TV miniseries version of Ben-Hur that aired in 2010.
He was born to a single mother, adopted as an infant, and held a series of odd jobs before he latched onto writing. He began his writing career as a novelist and turned to television and then screenwriting in the 1960s.
As colorful as anything Sharp wrote was his own romantic history, which included six children by four different women, only some of whom were his wives. He had a relationship in the early 1960s with British novelist Beryl Bainbridge, with whom he had a daughter.
Bainbridge wrote a thinly disguised portrait of Sharp in her 1975 novel, Sweet William, which depicted its title character as an inveterate womanizer and wastrel.
"I didn't exaggerate his character," she once said of her fictional doppelganger for Sharp. "If anything I toned him down."
Sweet William was adapted to the big screen by Bainbridge in 1980, with Sam Waterson starring in the title role.
Read More
Filed Under: