A top news story today is the confirmation of the remains of Richard III.  In September 2012, these remains were discovered at a car park in Leicester.  After tracking down Richard's living ancestors, a DNA test was applied to verify that the remains, in fact, are those of the 15th century ruler. While it was known that Richard III died at Bosworth Field in 1485, this exact location had been lost.
Aside from this recent discovery, the most people know about this king is what is captured in Shakespeare's play of the same name. We look at how the deaths of some of Shakespeare's greatest historical characters match up with their true endings. 
Richard III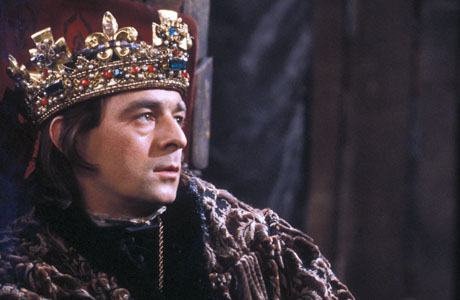 How it happens in Shakespeare: When his brother King Edward IV dies, Richard becomes the Protector of his nephews.  He leads them to an extended stay in the Tower of London and names himself King.  He becomes increasingly paranoid and loses popularity.  He goes into battle at Bosworth Field where he is deserted and killed by Richmond (Henry Tudor), who becomes Henry VII.
How it really happened: He became king in 1483 after taking the throne from his nephew Edward V.  At Bosworth Field in the last battle of the War of the Roses, he lost his life to Henry Tudor, Earl of Richmond, who became Henry VII. Richard III only ruled until 1485.  His remains were found at in a parking lot in September 2012 and verified today.
Macbeth, King of Scotland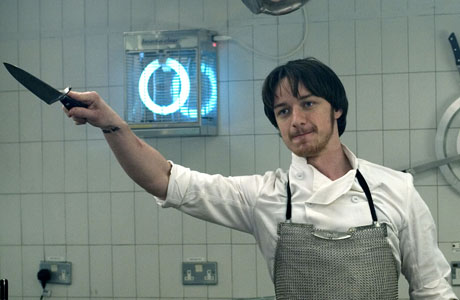 How it happens in Shakespeare: Macbeth kills King Duncan in his sleep and assumes role as King.  When Macduff invades the castle, he beheads Macbeth. King Duncan's son Malcolm is crowned King.  This all occurs within the span of a few days.
How it really happened: Macbeth is believed to have killed King Duncan in battle near Elgin in 1040. Macbeth ruled until his own death in 1057. He died in the Battle of Lumphanan at the hands of the future Malcolm III. He was buried on the Isle of Iona where the other kings of Scotland were buried.
John, King of England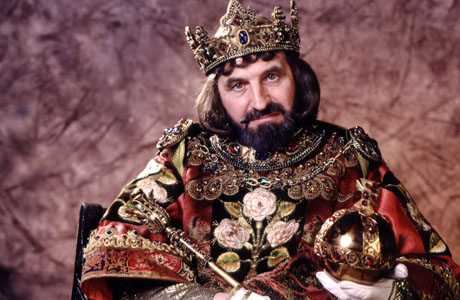 How it happens in Shakespeare: King Philip II of France wants King John to renounce the throne to Arthur, who Philip believes is the rightful heir.  Shenanigans break out when John's nobles think Arthur is murdered at the king's command.  A monk poisons King John and his nobles watch as he dies.
How it really happened: He became king in 1199 and ruled until his death in 1216, spending most of his reign warring with France and ended up losing Normandy to King Philip II of France.  A year before his death, he was forced to sign the Magna Carta.  He died of dysentery (a well known cause of death to those who played the Oregon Trail) in 1216 at Newark Castle.  He is buried at Worcester Cathedral.
King Lear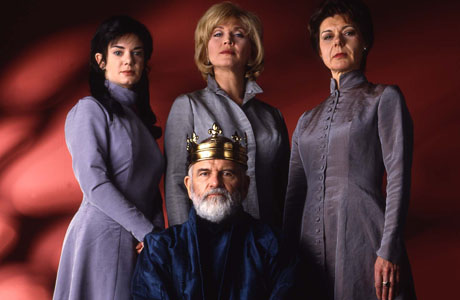 How it happens in Shakespeare: King Lear and his youngest daughter are captured when his two other daughters and illegitimate son fight for Britain. His son orders for them to be killed. Lear escapes death but his youngest is killed. He is overwhelmed by all the preceding trials that have taken place and dies.  By the end, Lear's family is dead. It is a tragedy after all.
How it really happened: The play is based on the legend of Leir of Britain found in Geoffrey of Monmouth's The History of the Kings of Britain.  Due to the nature of and sources used for this text, the validity must be taken with a grain of salt.  He invaded Britain with his youngest daughter to regain the throne from his eldest daughters.  He reigned until his death three years later.  This daughter had a vault under the river Sore, in Leicester, built for Leir's burial spot.
By far, Richard III's resting place is more interesting in reality than in the Shakespeare play.  Not even the bard's resting place can rival it.
Read More
Filed Under: