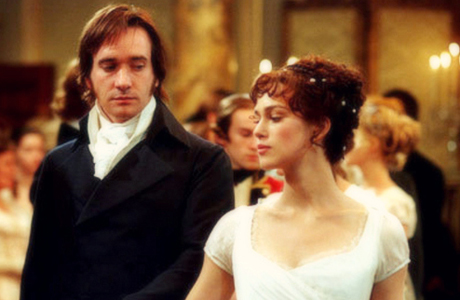 This idea seems so market-tested that it's surprising that no one thought of it sooner, but here it is: 39-year-old British author Jo Baker has re-worked Pride and Prejudice with a Downton Abbey twist, focusing on the world of the servants in Jane Austen's classic. Titled Longbourn, her novel features a downstairs romance between a footman and a housemaid as a counterpoint to the better-known love story between Mr. Darcy and Elizabeth Bennet.
As expected, this aggressively commercial tale has been snapped up by publishers and film studios alike. "I sent it out last week," said Clare Alexander, Baker's agent, told BBC NEWS. "[U.S. publisher] Knopf bought it Monday. On Wednesday, it was bought by Doubleday in the U.K. By Thursday the film rights had gone. By Friday, we had signed up two foreign translations." Focus Features, which made the surprisingly not-bad Keira Knightley Pride film, is set to make the Longbourn movie.
Nice (re-)work if you can get it, huh? I guess this will provide all of us something to pass the time until that Pride and Prejudice and Zombies film adaptation finally happens.
Are you looking forward to Longbourn?
Read More
Filed Under: