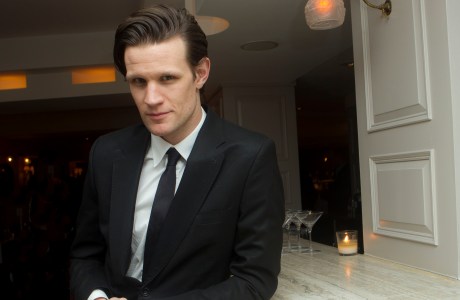 Huge news: Doctor Who star Matt Smith has landed his first stateside leading role in Ryan Gosling's directorial debut, How to Catch a Monster, Variety reports. Eva Mendes and Mad Men's Christina Hendricks are his co-stars on the film which is set to begin production this spring.
Variety describes the film as "story…set against the surreal dreamscape of a vanishing city and centered on a single mother of two being swept into a macabre and dark fantasy underworld while her teenage son discovers a secret road leading to an underwater town."
This is just too much hotness for a Thursday morning.
Tell us your reactions below:
Read More
Filed Under: