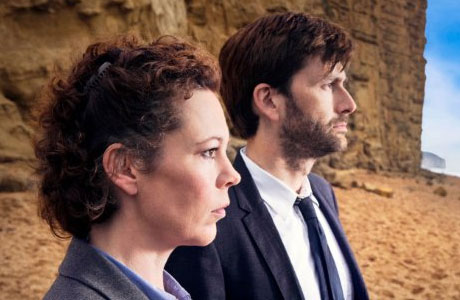 Ah good, here's another TV show that's headed all the way over to the States, starring some of Doctor Who's finest acting talents.
So, it's called Broadchurch, and it's a new eight-part drama airing on BBC AMERICA later this year (and on ITV in the U.K.), starring David Tennant and Olivia Colman. The plot revolves around a single event, the death of an eleven-year-old boy on a beach in Dorset, and how the subsequent police investigation and tabloid furor affects the local community. David plays the out-of-town policeman brought in to investigate, while Olivia is the local copper who feels she should have been the person leading the investigations.
There are also appearances from Whovian favorites like Arthur Darvill (who plays the village vicar), and David Bradley.
Here's a TV rip of the trailer:
Broadchurch will be on British TV in March and premiere on BBC AMERICA this year.
Read More
Filed Under: