You can't judge a book by its cover, goes the old saying, but in a new literary row in the UK, people are judging a cover by its book – and, for many, the cover is coming up short.
The book jacket for the 50th anniversary edition of Sylvia Plath's The Bell Jar, critics say, makes the darkly autobiographical account of a young woman's struggles with mental illness look like a 21st century chick lit novel.
The bright red cover (photo above) of the classic shows an attractive woman looking into a make-up mirror as she powders her chin.
The London Review of Books called the cover "silly," while everyone from Jezebel's Tracie Egan Morrissey to Letters of Note founder Shaun Usher called it "hideous." Journalist Sarah McAlpine termed it "an insult to women everywhere."
The cover's detractors say that it both contradicts the book's messages about gender oppression and condescends to today's readers.
Plath, who published the novel under the pseudonym "Victoria Lucas," committed suicide just weeks after it originally came out in England. The new cover presents a dramatic contrast to the artwork of that 1963 first edition, which shows the dark silhouette of a woman surrounded by the outlines of a presumably suffocating glass jar.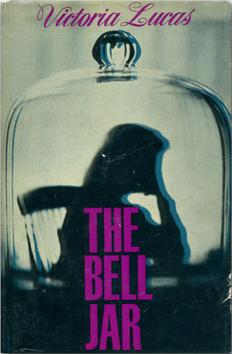 This week, some critics also suggested that the book could have been reprinted with a cover illustration reminiscent of the concentric circle design of the 1967 edition of the novel, the first to carry the author's real name. (The designer, Shirley Tucker, described it as "a doodle that turned into a jacket.")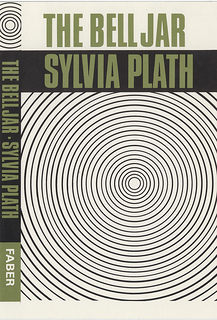 "If Sylvia Plath hadn't already killed herself, she probably would've if she saw the new cover of her only novel The Bell Jar," wrote Jezebel's Morrissey, who then added her aesthetic judgment of the artwork: "Also, it's ugly and the colors suck."
Faber, the book's publisher, obviously disagrees and points out the sales success of the new edition. An editor there told the Guardian that the cover depiction was meant to represent the early part of the novel, in which the central character, Esther Greenwood, is an intern at a woman's magazine in New York City, "encountering the conflict between new freedom and old assumptions about women's aspirations."
Still, the media columns and the Twitter criticisms keep coming – as do the thankfully inevitable parodies, our favorite part of this literary brouhaha. Here are a few alternative cover ideas, courtesy of the Guardian, Storify and, of course, Twitter.
Based on what little I know about the novel, I have made a book cover of "The Bell Jar" Hire Me! twitter.com/CethanLeahy/st…

— Cethan Leahy (@CethanLeahy) February 1, 2013
I was hired freelance to do a little damage control re. Sylvia Plath's THE BELL JAR cover. Here's the new one – twitter.com/johnhornor/sta…

— johnhornor (@johnhornor) February 1, 2013
Guys it's okay Faber have announced that they're revising their cover of The Bell Jar twitter.com/jonny_rat/stat…

— steamed hams (@jonny_rat) February 1, 2013
Don't worry guys, I've fixed The Bell Jar front cover twitter.com/NellFrizzell/s…

— Nell Frizzell (@NellFrizzell) February 1, 2013
Read More
Filed Under: