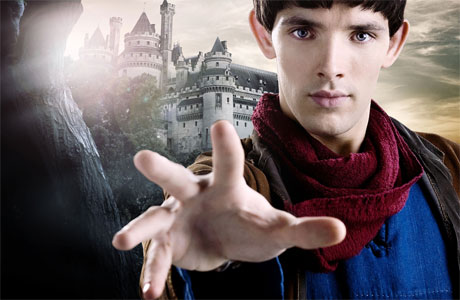 Merlin star Colin Morgan will be playing the sly spirit Ariel in the production of The Tempest at Shakespeare's Globe, reports The Independent.
Morgan will be joined in the production by The Thick of It star Roger Allam who will play the magician Prospero. Morgan's character, Ariel, is bound to serve Prospero as he saved the spirit from a tree where he was imprisoned.
Shakespeare provided clear stage instructions for several of the scenes involving magic leading historians to guesstimate what type of technology was used to create illusions when it was originally performed. It will be interesting to see how the scenes are handled modern day.
The fifth and final season of Merlin has already aired in the U.K. and SyFy has begun the final run of the last 12 episodes in the U.S.
Morgan recently won a National Television Award for Best Drama Performance based on his role as the young wizard Merlin. In a phone interview with BBC radio DJ, Alan Simpson, Morgan told him, "It's a huge compliment to me that the fans all came together and voted for me."
What other kind of roles would you like to see Morgan tackle? 
Read More
Filed Under: