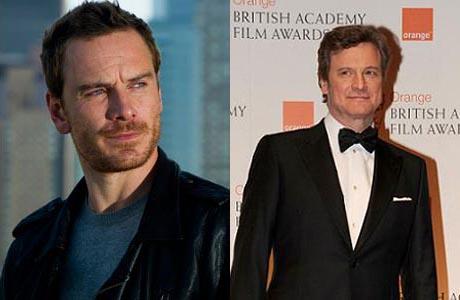 Colin Firth (The King's Speech) and Michael Fassbender (Shame) are shopping around their film Genius with The Weinsten Company in the UK being the first buyer, reports The Hollywod Reporter.
The film is based on the National Book Award-winning biography Max Perkins: Editor of Genius revolving around the relationship between literary phenom Thomas Wolfe (Fassbender) and famed editor Max Perkins (Firth) who shared a "tender, complex friendship" that changed the course of both of their lives.
Wolfe's first novel, Look Homeward, Angel: A Story of the Buried Life, is described by Amazon.com as a coming-of-age story about "a young man's burning desire to leave his small town and tumultuous family in search of a better life, in 1929." It's written in stream of consciousness and believed to be based on Wolfe's own life.
If you aren't familiar with his work you will most likely recognize the saying, "You can't go home again" which was the title of his novel published posthumously in 1940. The writing was pulled from a larger manuscript entitled The October Fair.
There's no confirmation as to whether or not The Weinstein Company will purchase the U.S. rights but Harvey Weinstein's arm of the company released the Oscar-winning The King's Speech, also starring Firth, so there is an already established relationship and a likely conversation.
What do you think of this pairing?  
Read More
Filed Under: