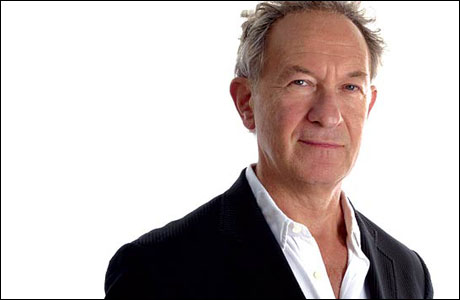 When it comes to condensing strands of world history into compelling, easily consumed narratives, few are more gifted than Simon Schama. The endlessly erudite Brit-born scholar, author, and TV presenter was on hand at BBC Worldwide Showcase to discuss The History of the Jews, the latest of his many multi-part documentary series. We spoke at length about his approach to filmmaking and research, but our discussion stumbled upon the 50th anniversary of the sci-fi series Doctor Who, a topic that made Schama turn gleefully animated. "I love Doctor Who," he said immediately.
Yes, Simon Schama is a old-school Whovian.
On William Hartnell as the First Doctor on Doctor Who, Schama said, "He was very effective because he was so grumpy. He was a sort of a 1940s, very fierce, solid actor. Brooding, scary, unsmiling." He added that Patrick Troughton, who replaced Hartnell as the Doctor, was "really good. He was a mixture of the ferocious and the kid-friendly."
Schama waxed rhapsodic on sci-fi of his youth, a genre that was exploited on radio as much as it was on TV, film, and books. "As [British] kids of the '50s, we grew up on The Quatermass Experiment. John Wyndham and The Day of the Triffids. That was one of the scariest things I'd ever read or heard. The Andromeda Strain. Charles Chilton's Journey Into Space. Those were all fantastic."
We'll have more from my interview with Schama later, but that's a great little nugget to put out now. What are some of your favorite vintage works of British sci-fi? Tell us below.
Read More
Filed Under: