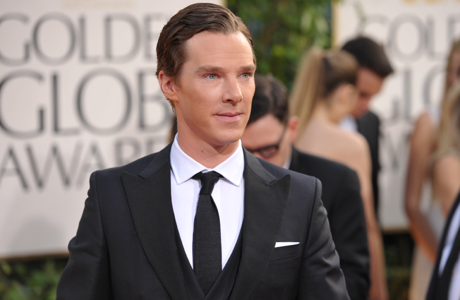 Benedict Cumberbatch may not be done Hoovering up all of the choice roles in Hollywood just yet. According to Deadline, Sherlock star is reportedly eyeing a real-life part that has Oscar written all over it, English mathematician Alan Turing in The Imitation Game. Leonardo DiCaprio once voiced interest in playing the genius who was tormented by the British government over his homosexuality, but the project has been in limbo since 2011. Now, Mortem Tyldum is attached to direct.
Turing is a towering figure in science whose life of achievements ended in tragedy. He is best known for breaking the German "Enigma" Code, which provided crucial information to Allied forces during World War II. He was also a pioneer of computer science and artificial intelligence. However, Turing was prosecuted in Britain for being a homosexual and underwent chemical castration to avoid prison. Turing lost his security clearance and committed suicide by cyanide-laced apple in 1954.
Sir Derek Jacobi memorably played Turing in the West End, Broadway, and TV versions of the play Breaking the Code.
What do you think? Perfect part for Ben? Tell us below:
Read More
Filed Under: