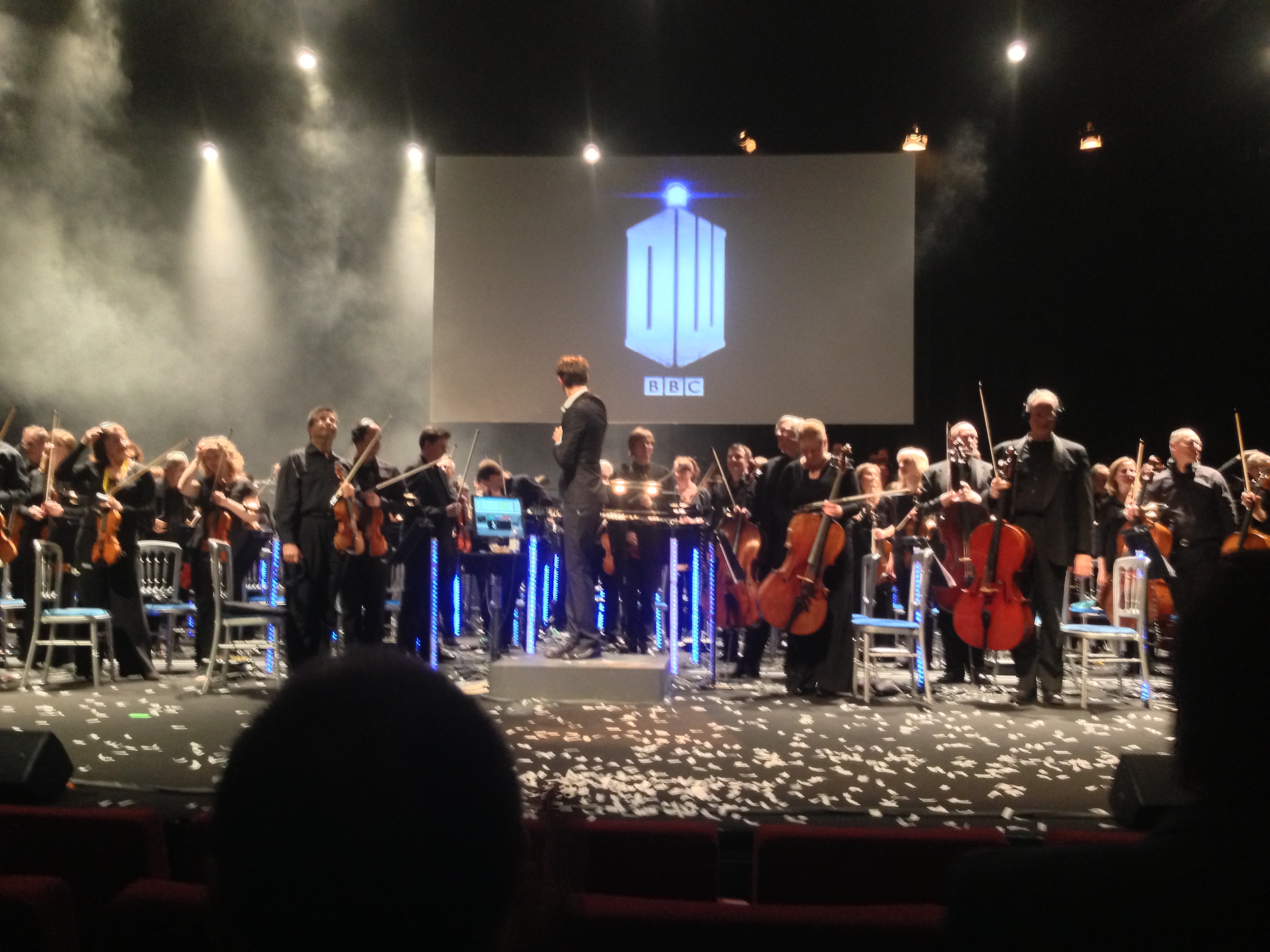 On Tuesday night (February 26) in Liverpool, BBC Worldwide Showcase paid tribute to one of the BBC's most successful and long-running global franchises, Doctor Who, as the series heads toward its 50th anniversary this November.
Mark Williams (who played Rory's father Brian in Season 7) hosted the Doctor Who Showcase Symphonic Spectacular, a celebration of Murray Gold's epic music score for the show. Led by the boyishly Tennant-esque Ben Foster as conductor, the City of Birmingham Symphony Orchestra and the Sense of Sound choir made Gold's compositions sound even more mythic. The soloists Daniel Keating-Roberts and Elin Manahan Thomas lent their voices to a couple of the numbers; Thomas was particularly moving with her soprano renderings of "Madman with a Box" and the gorgeous "Abigail's Song."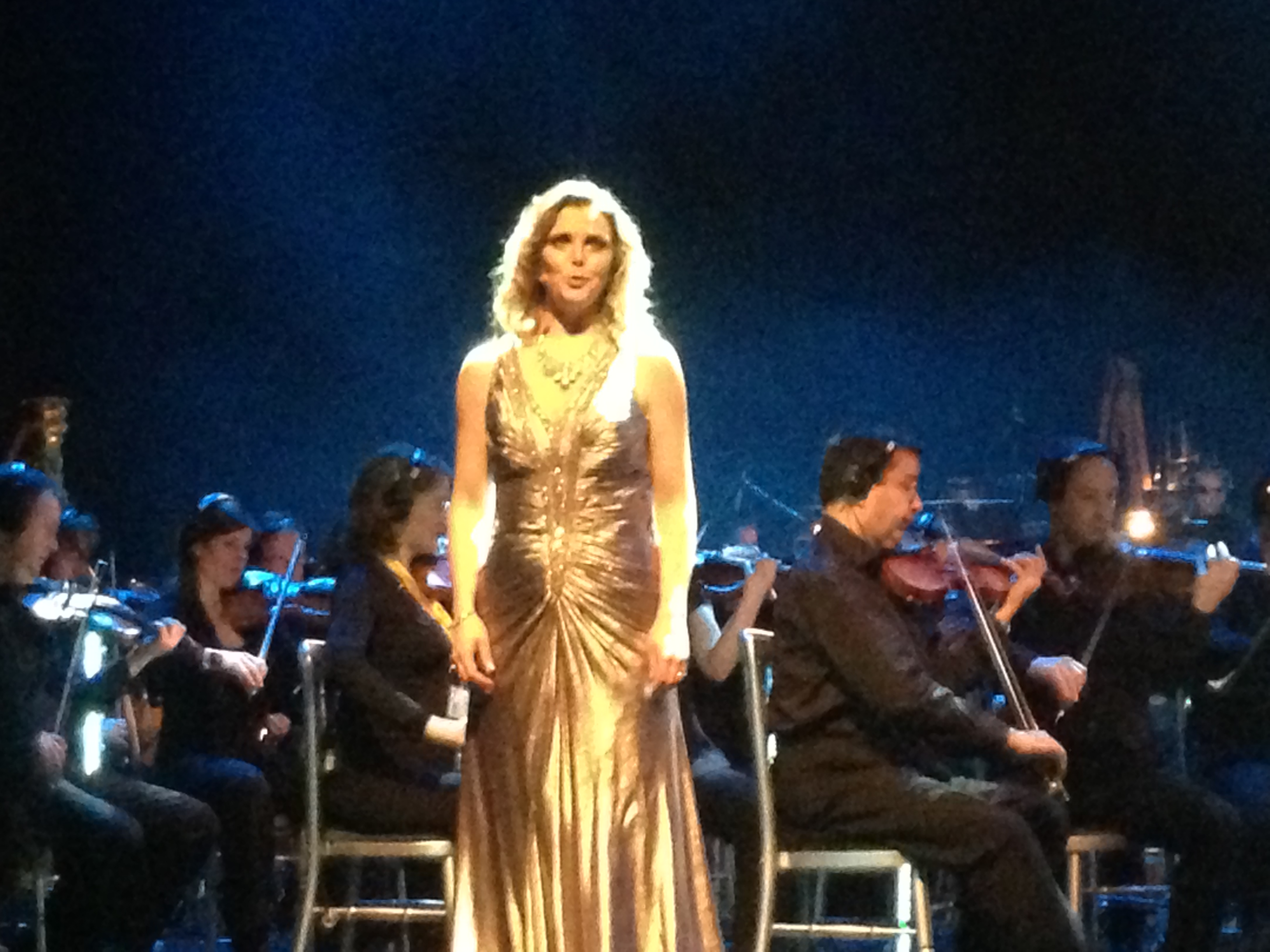 But in keeping with the light-and-dark tonal shifts of Doctor Who, the program featured some well-placed humor (the voice of the Judoon provided the call to turn off mobile phones and flash photography) and some live appearances from the show's most famous monsters, including the Daleks (who stormed the stage and accosted the conductor), the Silence, the Silurian Warriors, the Cybermen, and the Saturnyne ladies from "Vampires of Venice," whose hissing and teeth-baring terrified one audience member into shrieks. While most of the set was devoted to Matt Smith's tenure as Doctor, there was a nod to the show's 50-year history with a montage of the previous regenerations.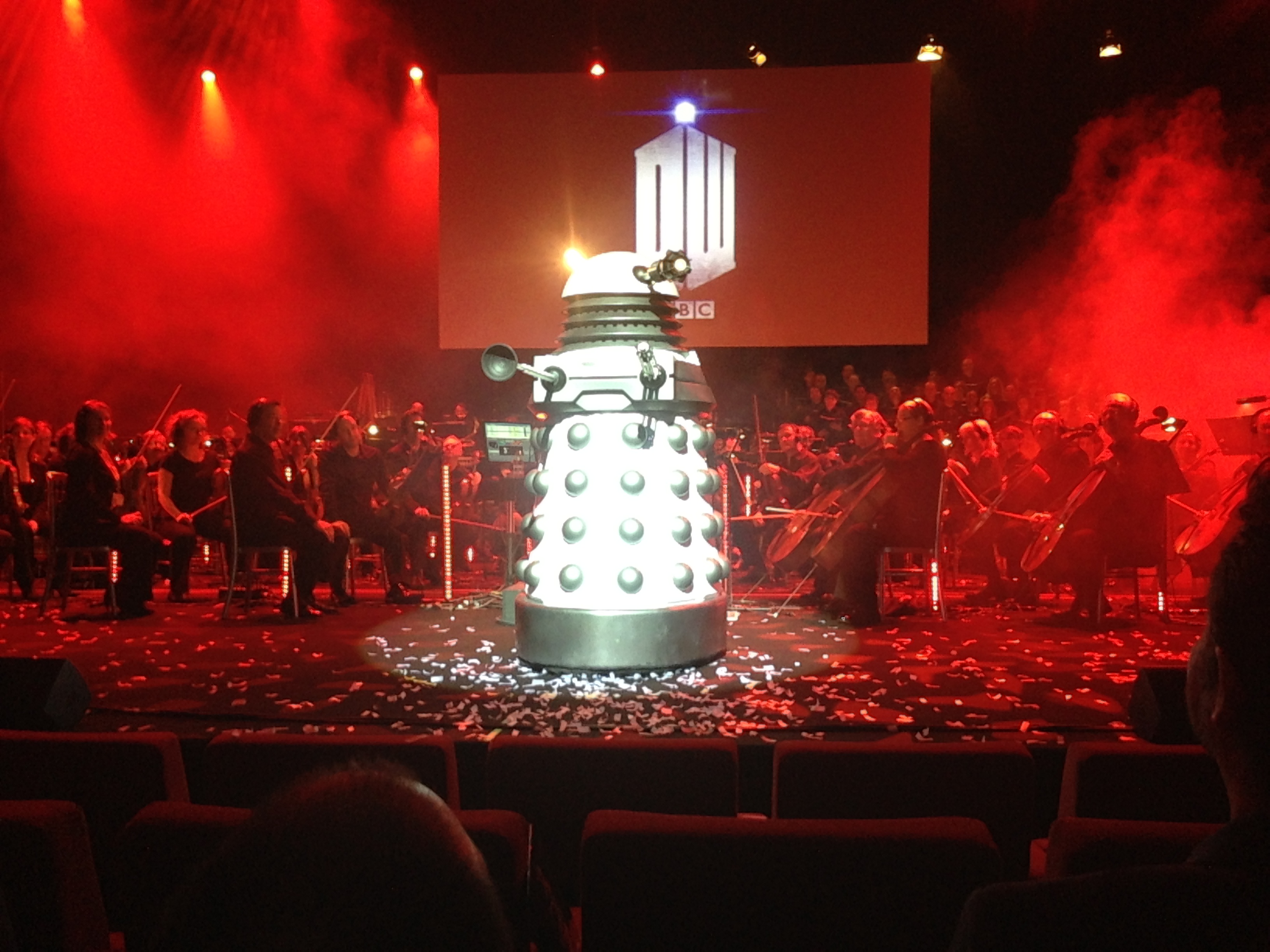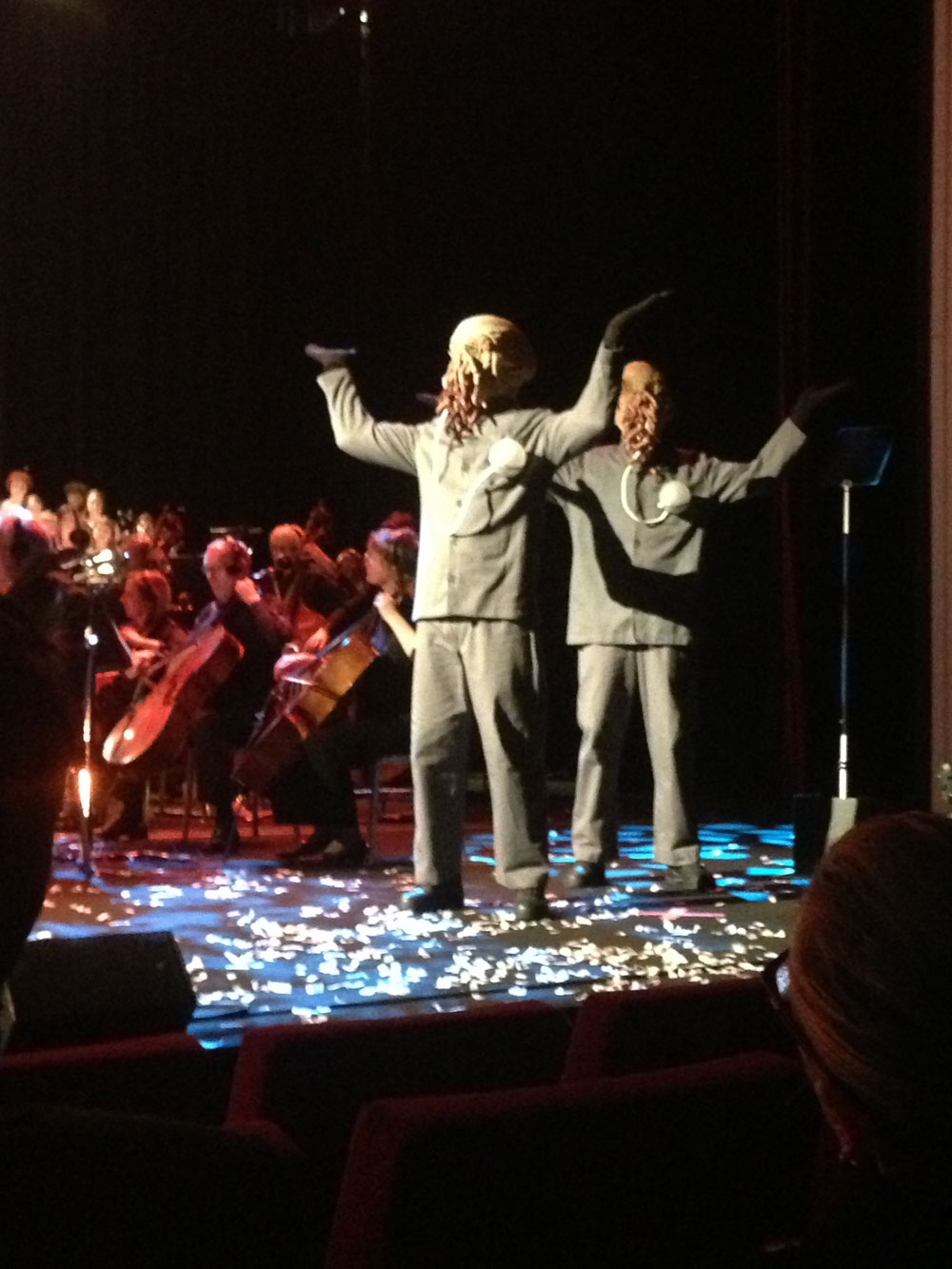 The most emotional moment was "The Final Chapter of Amelia Pond," a piece which was performed over scenes from "The Angels Take Manhattan." Mark Williams warned the audience that they might need tissues for this sequence, and he was right: my tear ducts opened right on cue with Amy's reading of her final farewell to the Doctor in voiceover. (And that sepia-toned freeze frame of the young, hopeful Amelia Pond waiting patiently for her Madman in the Box. Sob.)
It was a cathartic finale for BBC Worldwide Showcase, and perhaps, a nice appetizer for the wonders still ahead in Doctor Who's 50th anniversary year.
More to come from Anglophenia's coverage of BBC Worldwide Showcase…
Read More
Filed Under: