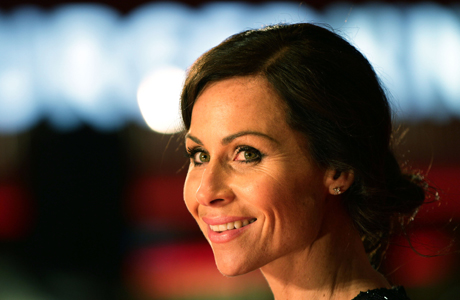 NBC is making a pilot based on Nick Hornby's novel About a Boy starring Minnie Driver (The Riches, Good Will Hunting) as the troubled single mother Fiona, played by Toni Collette in the film adaptation, confirms The Telegraph.
The TV show will pick up where the 2002 film left off, which starred Hugh Grant and landed Nicholas Hoult (Skins, Warm Bodies) his first major role.
American actor David Walton (Happy Endings, New Girl) will step into the role of the playboy with too much time on his hands, finding himself at a single parents support group where he meets Fiona. From there, he accidentally befriends her pre-teen son.
Writer Jason Katims has written successful film-to-TV adaptations like Friday Night Lights and Parenthood. He will produce the Brit-to-American adaption in this case.
This is the second attempt to bring the film to American television with the first being considered by FOX with Patrick Dempsey in the lead role but it never made it to series.
While other UK adaptations haven't necessarily translated into American mainstream media, this story seems to have a fighting chance dealing with universal issues such as depression, bullying and friendship. The subject matter is weighty but it is addressed with humor and sensitivity.
Do you think it will work?
Read More
Filed Under: