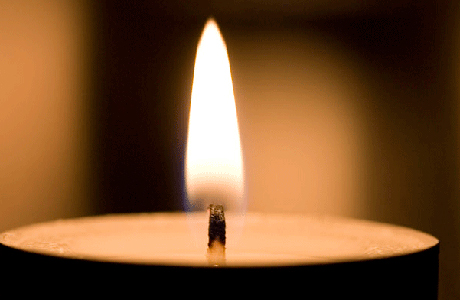 Starting a new life thousands of miles from friends and family is hard work emotionally, even if everyone you leave behind is in excellent health. Add illness and death into the mix and living abroad can quickly become an excruciating burden. Some expats will find the strain and upset too much and return home; others may not have that choice and will need to find ways to cope.
If you're preparing to leave the U.K. knowing that someone you care about may not have long to live, prepare the best you can. Spend time together, and come up with a plan for how best to stay in touch. If they're elderly and perhaps not that technology-savvy, set them up with a user-friendly computer, fast Internet connection and Skype. Failing that, sign them up to a phone plan that offers cheap or free international calls. Remember, some older Brits still associate calling abroad with the crippling charges that used to make transatlantic conversations prohibitively expensive, so you may need to spend time explaining how things are now.
You'll also want to put money aside for emergency trips back home, and warn your U.S. employer that you may need to take time off at short notice or require sympathetic leave. Some, inevitably, will be more understanding than others, so try not to squander your vacation days early in the year if you suspect your boss will be less than willing to dish out extra days off.
Should someone become ill suddenly or die once you're settled in the U.S., you'll need to hold it together long enough to make a quick, rational assessment of your finances and book a flight. Do you have the money to fly back immediately? Keeping a slush fund for such situations will make this process much less excruciating. If you simply can't afford the fare, think about who might be in a position to lend you the cash. If going home isn't possible, think about what else you can do to stay connected. Send gifts and regular messages, make sure to keep logged into Skype, and never let your phone go to voicemail if the call is international. If you can't be at the funeral, send a message for someone to read out on your behalf.
Of course, the grieving process can be ongoing. Back in the U.S., far away from your loved ones, your ability to cope will be tested more than ever. If you don't have a support network, get one. Sign up for counseling (your health insurance may cover this or offer part payment) or join a local bereavement group. If you don't feel ready to face other people, there are toll-free grief hotlines you can call. Over the next few months, if you have the apartment space, time and energy, consider inviting several groups of friends and relatives to visit. Whatever happens, don't go it alone.
What other suggestions to do have for people facing long-distance grief? Tell us below:
Read More
Filed Under: