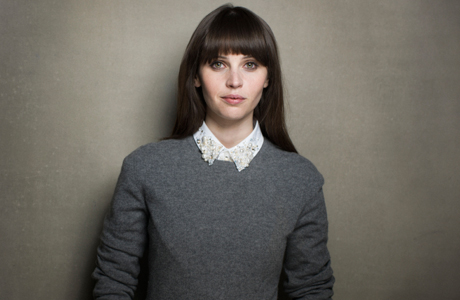 Two years ago Felicity Jones was a sensation at the Sundance Film Festival when she won the Special Jury Prize for her acting in the romantic drama Like Crazy, which was directed by Drake Doremus.
She's back again this year with Breathe In, another collaboration with Doremus.
It's a different kind of love story, but Breathe In can be seen as a companion piece of sorts to Like Crazy.
Jones plays a British foreign exchange student who arrives to stay with an American family in the U.S. She forges a bond with the father played by Guy Pearce.
Jones sees it as a more meditative piece than Like Crazy.
She was also playing a different kind of young woman.
"It was a real challenge to play someone who is morally ambiguous," says Jones.
The consensus at Sundance has been that Breathe In is a success, with Felicity Jones delivering another fine performance.
Read More
Filed Under: