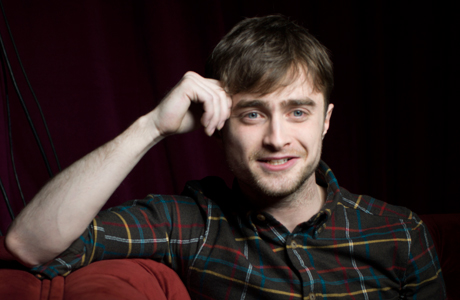 Former Harry Potter star Daniel Radcliffe has made quite an impact at the Sundance Film Festival playing a role very unlike the boy wizard. In the film Kill Your Darlings, he portrays American Beat Generation poet Allen Ginsberg, an iconic literary figure.
For Radcliffe, it's a major departure. The film — set in New York in the 1940s — required the actor to perfect the mannerisms of Ginsberg in his formative years. It also demanded that, in his portrayal of Ginsberg, he engage in some very intimate gay scenes.
Radcliffe says: "That wasn't an issue. You're playing Ginsberg, so that's going to come in to it."
The film is inspired by a real life murder, but it's also a portrayal of literary giants in the making. Other characters in the film include Beat generation writers Jack Kerouac and William S. Burroughs.
It's a story of young men exploring literature and themselves — and defying university rules.
For Radcliffe, it's a performance that's been well-received, and it's only going to help him step further away from his Harry Potter image.
Read More
Filed Under: