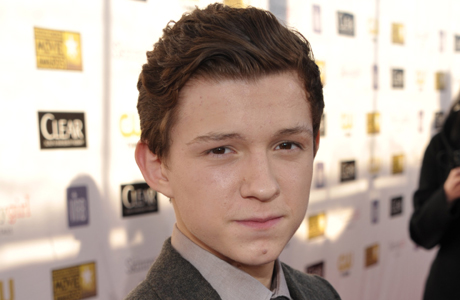 16-year-old British actor Tom Holland has become a familiar figure on the U.S. awards circuit this month. He's been basking in the praise that his role in the movie The Impossible has brought. He stars opposite Naomi Watts and Ewan McGregor as the young son in a family separated by the deadly 2004 Indian Ocean tsunami.
Holland was nominated for a Critics' Choice Movie Award although he didn't win. But he did triumph with the National Board of Review in New York, where he was given a breakthrough acting award.
At the Critics' Choice Awards Holland was clearly pleased by all the recognition he's been getting. "Four years ago I was nothing. I was just a kid at school I didn't know what I was going to be – and all of a sudden I'm on this red carpet," he said.
His role in The Impossible was Holland's first acting job on screen; he's best known for his stage work playing the leading role in Billy Elliot The Musical in London.
He's hoping all the exposure he's been getting at high profile events this month might help his career. He says: "I'm being recognized with the cameras and all that kind of stuff so hopefully people will go 'Oh, he might be good for this part.'"
Read More
Filed Under: