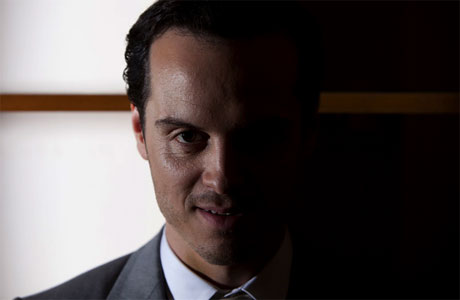 Andrew Scott has been putting in overtime at the BBC portraying Moriarty in Sherlock, making an appearance in The Hour and also as Jerry in Harold Pinter's Betrayal on Radio 4.
The BBC recognized his work and has awarded him the Best Actor prize at the BBC Audio Drama Awards, hosted by Doctor Who's former star David Tennant, for his performance in Betrayal, according to BBC News.
Betrayal revolves around the story of a love affair and the intricacies of deceit. It is told in reverse time beginning with its biting ending making its way to the enticing first kiss that started it all.
Tennant didn't hold back with his praise of British radio saying, "The quality of our radio drama is one of the things that makes me proud to be British. Acting on the radio is challenging, inspiring, delicate and always a privilege."
For the entire list of winners go here.
Are you a fan of radio drama?
Read More
Filed Under: