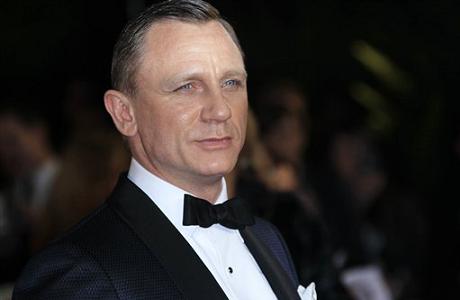 Every year, the Oscars provide us with a few jaw-collapsing snubs amongst the predictable, safe nominees.
But many Oscar watchers were left gagging over the omissions made when the Academy announced this year's nominees this morning (January 10), particularly in the crowded Best Director field. Among the names left off this year were Argo's Ben Affleck and Zero Dark Thirty's Kathryn Bigelow, two critics' darlings who were thought to be favorites to win, let alone simply get nominated. Quentin Tarantino was also omitted for his controversial slavery dramedy Django Unchained, and British director Tom Hooper, a previous surprise winner for The King's Speech, followed up his BAFTA snub yesterday with an Academy snub for helming Les Miserables.
Meanwhile, Amour's Michael Haneke, and, more much shockingly, Benh Zeitlin of Beasts of the Southern Wild, made the cut, suggesting their two films were much stronger than we'd thought. Steven Spielberg (Lincoln), Ang Lee (Life of Pi), and David O. Russell (Silver Linings Playbook) rounded out the Best Director list.
Tom Hooper was not alone in receiving an Academy diss: it was a rough morning for Brits in general. Skyfall was possibly the 007 franchise's best chance to land a Best Picture nomination, as it was critically slobbered-over and a box-office behemoth. But it was not mentioned in the final nine Best Picture list, which included Beasts of the Southern Wild, Silver Linings Playbook, Zero Dark Thirty, Lincoln, Les Miserables, Django Unchained, Life of Pi, and Argo. And neither Judi Dench nor Javier Bardem were recognized for their acclaimed performances in the film. But Skyfall did get well-earned nominations for Cinematography (Roger Deakins), Original Score, and for Adele's swirling theme song. (Rumor has it that Ms. Adkins, a new mum who hasn't had a concert in a year, may turn up to the ceremony to perform it.)
Clearly, the Academy isn't as smitten with Dame Maggie Smith as the Emmys and Golden Globes are. She was left off for both of her major movie performances this year, in Quartet and The Best Exotic Marigold Hotel. There was no room at all at the inn for our Marigold Hotel, a surprise U.K. hit that was thought to be catnip for Academy oldsters. Also denied were the comedy Salmon Fishing at the Yemen and the FDR-meets-the-royals biopic Hyde Park on Hudson, which had both received Golden Globes love.
Rachel Weisz's performance in The Deep Blue Sea earned enough year-end love to make her a possible Best Actress contender, but the Academy didn't bite, unfortunately. (Don't feel too bad for her: she has a previous statuette and Bond hubby Daniel Craig, also snubbed, at home for consolation.) Nor could Helen Mirren manage a routine nod for playing Sir Alfred's wife in Hitchcock.
But there were a big Brits in the Oscar mix: Daniel Day-Lewis took his expected place among the Best Actor nominees for Lincoln as he goes for his record third Best Actor trophy. And British-born Naomi Watts edged her way into the Best Actress field for The Impossible.
Overall, Lincoln leads the Oscar race this year with 12 nominations. Here are the top contenders:
Best film
Amour
Argo
Beasts Of The Southern Wild
Django Unchained
Les Miserables
Lincoln
Life Of Pi
Silver Linings Playbook
Zero Dark Thirty
Best actress
Jessica Chastain – Zero Dark Thirty
Jennifer Lawrence – Silver Linings Playbook
Emmanuelle Riva – Amour
Quvenzhane Wallis – Beasts of the Southern Wild
Naomi Watts – The Impossible
Best actor
Daniel Day Lewis – Lincoln
Bradley Cooper – Silver Linings Playbook
Hugh Jackman – Les Miserables
Joaquin Phoenix – The Master
Denzel Washington – Flight
Best director
Michael Haneke – Amour
Ang Lee – Life of Pi
David O Russell – Silver Linings Playbook
Steven Spielberg – Lincoln
Benh Zeitlin – Beasts of the Southern Wild
Best supporting actor
Alan Arkin – Argo
Robert De Niro – Silver Linings Playbook
Tommy Lee Jones – Lincoln
Christoph Waltz – Django Unchained
Philip Seymour Hoffman – The Master
Best supporting actress
Amy Adams – The Master
Sally Field – Lincoln
Anne Hathaway – Les Miserables
Helen Hunt – The Sessions
Jacki Weaver – Silver Linings Playbook
Best foreign film
Amour
No
War witch
A Royal Affair
Kon-Tiki
For the full list of nominees, visit Oscar.com.
Read More
Filed Under: