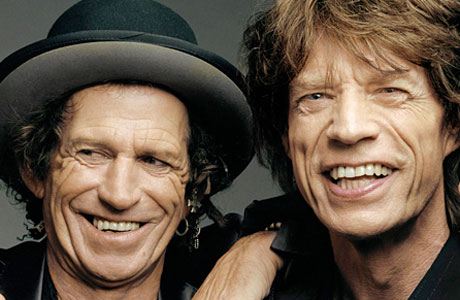 Rolling Stones frontman Mick Jagger is hinting that he and the rest of the band may be making an appearance at the famed Glastonbury music festival, reports NME.
Jagger is smart not to make any false promises because it's a pain when things fall through and then you have to overexplain what happened. He tells NME, "I hate announcing things when they're not booked. People are always like, 'Yakety yak, you didn't do that in the end', and I say, 'Well, yeah, we never really announced it!'"
Yeah, guys. "Yakety yak, don't talk back! …" as the song goes.
With that said, Jagger, nor are we, isn't making an announcement but it does sound like the singer is keen on the idea, as well as pleasing his children, saying, "There are other things in the world, you know, apart from Glastonbury! But then again, Glastonbury is very important. It seems to be very important to my children – highlight of their year!"
If he wants to be a good dad then he should do it. We're not above a good guilt trip. As you may know, the festival was canceled last year to make room for the 2012 Olympics held in London. Festival founders just felt that it may put a strain on security and the police force with both events. That was nice of them to take the year off. But, now, it's back!
The festival takes place at Worthy Farm located between the towns Pilton and Somerset (England) starting Wednesday, June 26 and ending Sunday, June 30. Tickets have sold out but it has been newly reported that there will be a resale for any cancelled tickets on April 21, 2013. You can register here.
I'm going to register. Why not? If by luck I get a ticket … then, well, England here I come!
What about you guys? 
Read More
Filed Under: