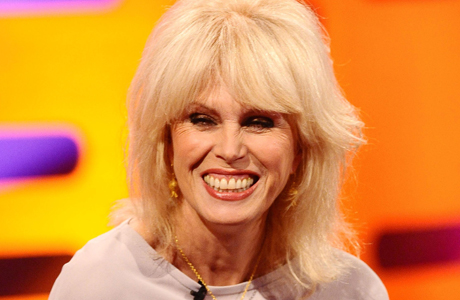 Joanna Lumley broke the mold when bringing Absolutely Fabulous's Patsy to life. It's understandable she doesn't want anyone else playing her.
Lumley broached the subject at The National Television Awards saying, "Nobody's going to play Patsy when I'm alive," reports Metro.
Who could play Patsy besides Lumley, really? It just wouldn't be the same.
The 66-year-old actress went on to say, "I do mean that, I do mean that darling, because it could get savage, I'm still quite strong."
We believe it! Patsy is definitely scrappy so surely Lumley is too.
There's talk of series creator Jennifer Saunders (the other half of Edina and Patsy) bringing AbFab to the big screen with Lumley telling The Telegraph, "We've talked about it, Jennifer [Saunders] is writing the film. Although yesterday the press were saying it's a musical now! But whatever it is, I'll be there."
She even went on to say, "I'll learn it, I'll learn it. I'll learn to sing and dance. Don't throw me out."
Oh, Patsy. You'll live forever. Have another cig.
What do you think about an AbFab film? 
Read More
Filed Under: