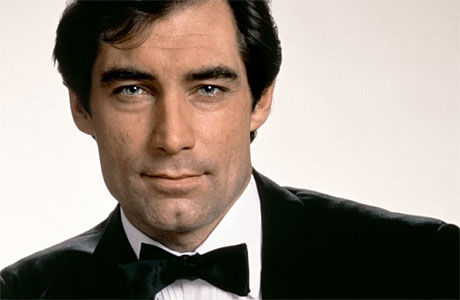 With the usual caveat that all awards ceremonies are a silly business, and therefore not really worth getting too het up over, it's nice to see Timothy Dalton, former Bond, speaking passionately about James Bond being ignored by the judging panel at the Academy Awards, and demanding that this year, with Skyfall leaving box offices ravaged (and occasionally ravished. It has now taken over $1 billion), maybe that should change.
Speaking to The Sunday Express over the weekend, he said: "It is absolutely time for Bond to get proper attention at the Oscars. On almost every level this Bond movie is right at the forefront of what cinema is capable of."
He went on to say that Skyfall is "an absolutely modern James Bond, a movie truly of its time. Daniel Craig is fantastic and it feels very real.
"It has also got a great story about M with a nice streak of cynicism. I thought the film was fabulous."
And if you're looking for anyone to thank in particular for Skyfall's winning combination of grit and Bond tradition, well, Tim's hand is always ready for shaking, as well as Bond's producer Cubby Broccoli: "A lot of people have said Licence To Kill was a forerunner of Bond today and in a sense that is what Cubby and I were trying to do.
"The Bond movies were becoming pastiches of themselves but they were still successful and people were not ready to embrace a new formula. There was a lot of innate resistance to change."
And we can see if that is still the case at the Oscars when the Academy Awards nominations are announced on January 10.
Read More
Filed Under: