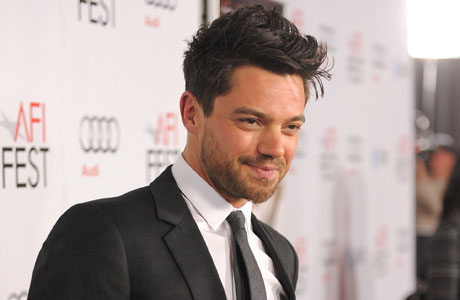 BBC AMERICA has become a network of famous Dominics: there's The Hour's Dominic West, and Lost star Dominic Monaghan has joined the channel with his travel-adventure series Wild Things with Dominic Monaghan. Now British film actor Dominic Cooper (The Devil's Double, An Education, The History Boys) has signed on to appear as James Bond creator Ian Fleming in a new four-part drama co-production with a working title of Fleming.
The announcement of the new drama comes on the heels of the 50th anniversary of the Bond film franchise and the release of the most financially successful 007 film ever, last year's Skyfall. And Cooper will play the late Fleming as a man "whose real life was as exciting, eventful and sexually charged as his famous creation."
Cooper says, "Stepping into the shoes of the spy who not only created the enigmatic character of 007, but who also fantasized about being him, has to be every actor's dream."
As Britain teetered on the brink of World War II, Fleming, whose first Bond novel Casino Royale was released in 1953, had been a failed stockbroker and army officer who famously indulged in sex and liquor. However, he found his path in naval intelligence, staging counter intelligence missions against the Nazis that would later inform his 007 series. Fleming is set against a backdrop of war-torn London in an era of champagne, martinis, and sexual hedonism.
Fleming will be directed by Mat Whitecross (Sex & Drugs & Rock & Roll, The Road to Guantanamo), with John Brownlow (Sylvia) and Don MacPherson (Entrapment) as writers. The drama is a co-production for Sky Atlantic and BBC AMERICA and is distributed by BBC Worldwide. Shooting will begin on location in the U.K. and Budapest early this year.
What are your initial thoughts on this new drama on the life of James Bond creator Ian Fleming? Tell us below:
Read More
Filed Under: