The Victorian period (1837-1901) was a time where women displayed their husband's success by dressing in the finest clothing. The men didn't shy away from fashion donning stellar top hats and three-piece suits. Wealth also acted as temptation for those without. BBC America's Ripper Street premieres on Saturday, January 19th at 9/8c with the police force dressed to the nines. But, of course, their keen eye is on the threat of Jack the Ripper. Lets take a peek at some other popular TV series/mini-series based in Victorian England.
1) Ripper Street, TV Series, 2013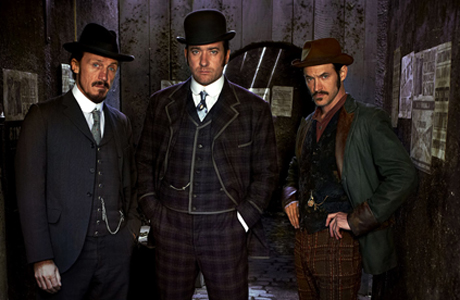 Who: Jerome Flynn (Sergeant Bennet Drake); Matthew Macfayden (Inspector Edmund Reid); Adam Rothenberg (Captain Homer Jackson)
When: 1889
What's Up: The ornamental chain attached to the pocket watch is called a fob.
2) The Paradise, TV Series, 2012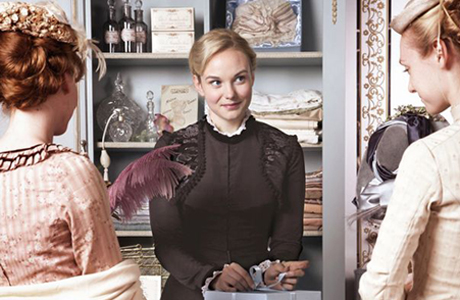 Who: Joanna Vanderham (Denise)
When: 1849-1858
What's Up: Ostrich feathers were commonly used as decoration.
3) Cranford, TV Mini-series, 2007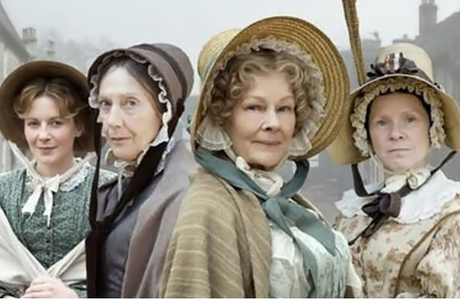 Who: Lisa Dillon (Mary Smith); Eileen Atkins (Miss Deborah Jenkyns); Dame Judi Dench (Miss Matty Jenkyns); Imelda Staunton (Miss Octavia Pole)
When: Approximately 1864-1689
What's Up: The interior of the straw bonnet is lined to cover any raw edges for protection.
4) Fingersmith, TV Series, 2005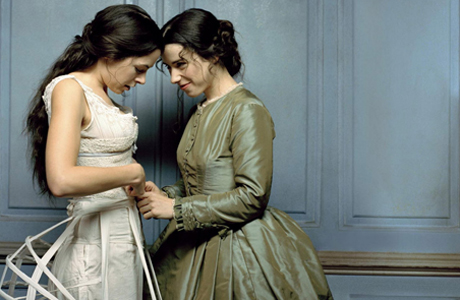 Who: Elaine Cassidy (Maud Lilly); Sally Hawkins (Sue Trinder)
When: 1862
What's Up: The bustle cage is called a crinoline.
5) North & South, TV Mini-series, 2004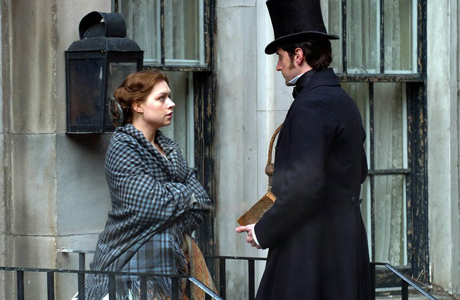 Who: Daniela Denby-Ashe (Margaret Hale); Richard Armitage (John Thornton)
When: 1855
What's Up: Top hats are made of felt that is placed on a block of wood, then steamed and pressed to make the shape of the rigid crown.
6) The Forsyte Saga, TV Mini-series, 2002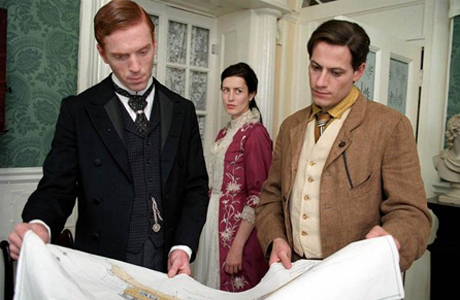 Who: Damian Lewis (Soames Forsyte); Gina McKee (Irene Forsyte); Ioan Gruffudd (Phillip Bosinney)
When: 1906-1921
What's Up: The blazer (seen right) was introduced in the 1890s.
7) The Way We Live Now, TV Mini-series, 2001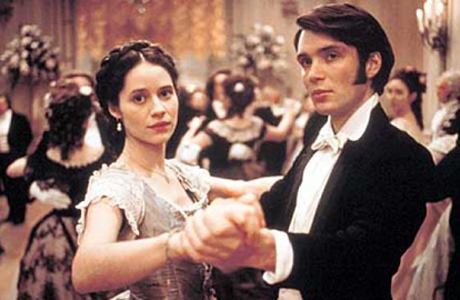 Who: Paloma Baeza (Hetta Carbury); Cillian Murphy (Paul Montague)
When: 1872
What's Up: In the 1850s men started wearing shirts with pointy collars.
8) Wives and Daughters, TV Mini-Series, 1999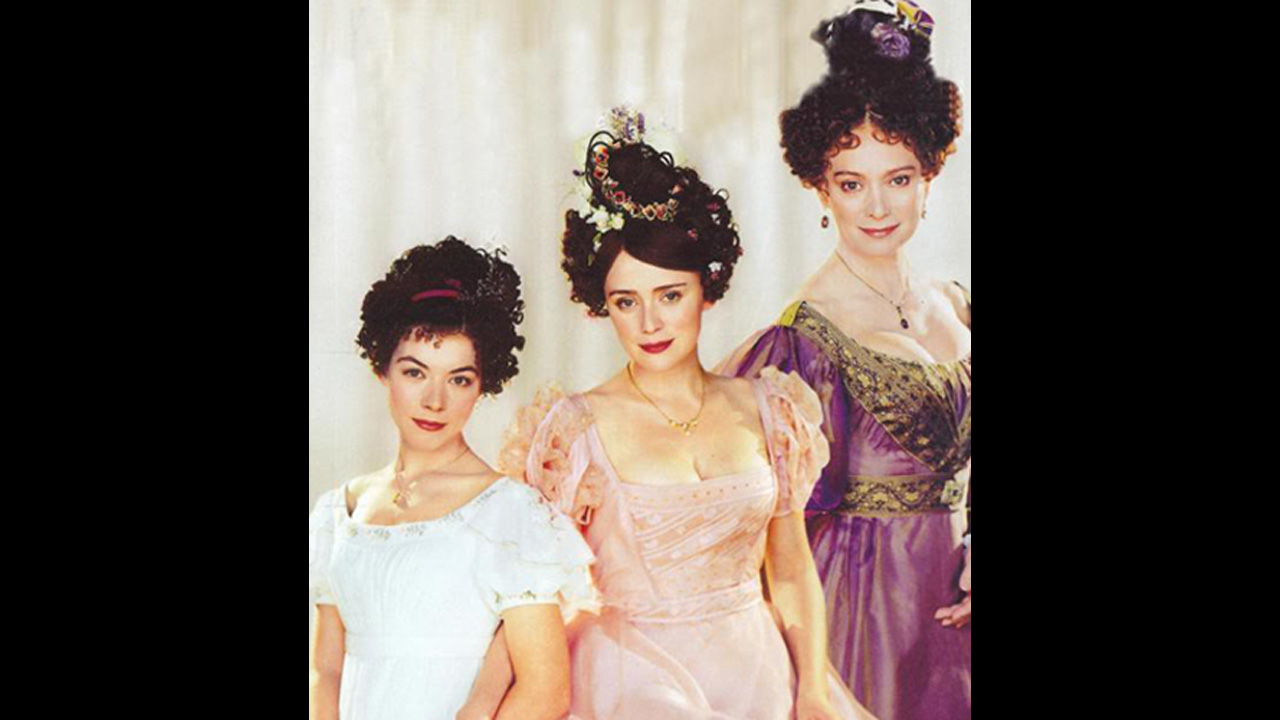 Who: Justine Waddell (Molly Gibson); Keeley Hawes (Cynthia Kirkpatrick); Francesca Annis (Hyacinth Gibson)
When: 1864-1866
What's Up: Upper class women would have a special maid to fix their hair; it become more common to visit hair salons later in the period.
Who: Daniel Radcliffe (Young David Copperfield) 
When: 1820-1850
What's Up: Ties were also known as cravats and could be tied like an ascot or bow as seen here.
10) The Adventures of Sherlock Holmes, TV Series, 1984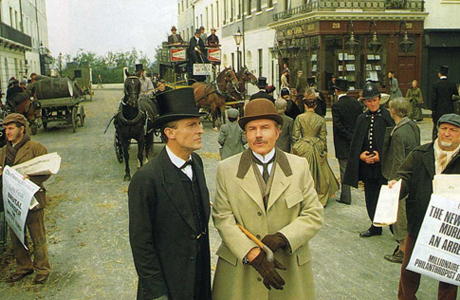 Who: Jeremy Brett (Sherlock Holmes); David Burke (Dr. Watson)
When: 1891-1892
What's Up: Men were expected to wear a coat, hat and vest at all times in public.
Has this inspired you to head out to the vintage store? 
Read More
Filed Under: