The Brits have made an early showing at the 70th Annual Golden Globes with Dame Maggie Smith winning Best Supporting Actress for her performance in BBC's Downton Abbey. Let's do some Brit-spotting at the Globes!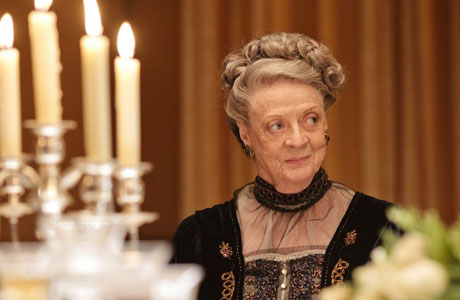 Unfortunately, BBC America's The Hour was passed up for Best Mini-Series or TV Movie. But, there's no time to be glum with Damian Lewis winning Best Actor Drama Series for his performance in Homeland. This is his first win out of three nominations, he was nominated twice for his role in HBO's Band of Brothers.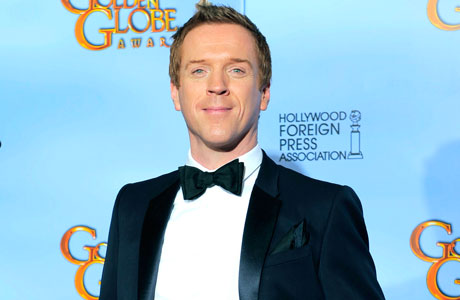 Yay! We get to hear him speak in his native tongue. Lewis starts with, "Thank you, gosh, thank you" and ends his speech by dedicating it to his "mum" who he knows is looking down on him telling everyone "up there" and bragging about how successful her son is at "acting". He looked up and said, "Love you mum!"
Jason Statham swung by to hand out the Best Original Score Motion Picture which went to the film Life of Pi.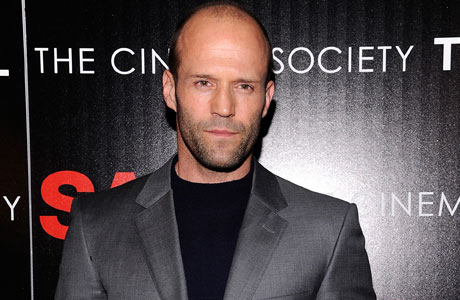 … and who's to win the Best Original Song? Adele!! The singer accepted the award for her Skyfall song saying, "Oh. My. Gawd!!" She came out with her friend, also a "new mum", and really didn't expect the win.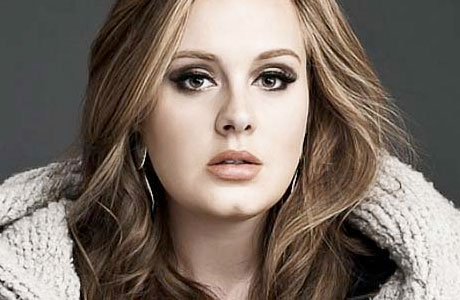 Alas, Sherlock's Benedict Cumberbatch didn't win this year. He was nominated for Best Actor in a Mini-Series or TV Movie. Ho hum.
Woah, woah. The Golden Globes is spicing things up a bit with Robert Pattinson to hand out the Golden Globe for Best Screenplay Motion Picture which went to Quentin Tarantino.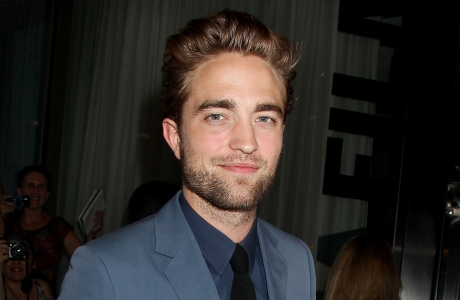 And, now, introducing Jeremy Irons to introduce the Best Motion Picture nominee Salmon Fishing in the Yemen which stars Ewan McGregor and Emily Blunt. By the way, the winner is announced at the end of the ceremony.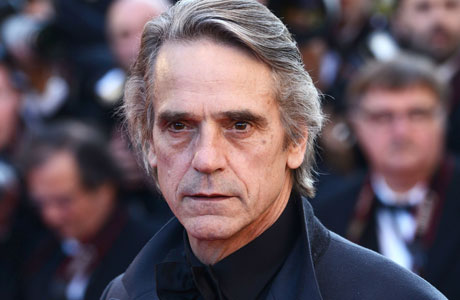 We thought Sacha Baron Cohen was banned from award shows? We jest, we jest. Possibly just his character Borat isn't welcomed. With Cohen starring in the Britcentric Les Miserables it makes sense for him to hit the stage. He presented the nominees for the Best Animated Feature Film which was won by Brave.
Comedian Aziz Ansari, while not British, gave a British shout-out when talking about the funny cookies the Downton Abbey cast gave him backstage and then corrected himself and called them "bisquits". We thought that was a bit of fun.
Christian Bale stepped on the stage to describe the Best Motion Picture nominee Silver Linings Playbook. Hey Bale.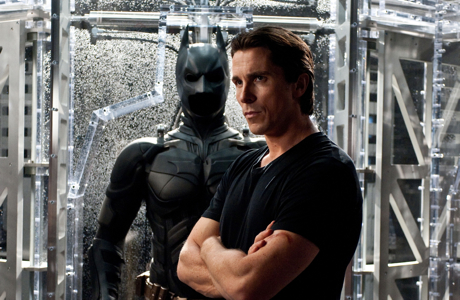 And the winner is … the Best Motion Picture Comedy or Musical goes to director Tom Hooper's Les Miserables. The acceptance speech was cut short by Anne Hathaway. Oops.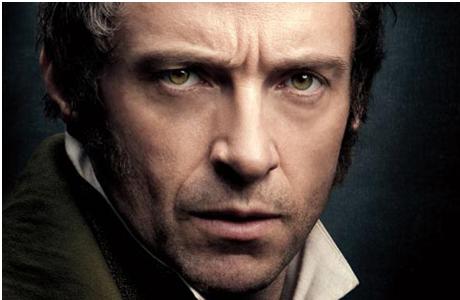 We would have been surprised if he didn't win but we are happy to report that Daniel Day-Lewis indeed won the Best Actor for Motion Picture Drama for his performance in Lincoln.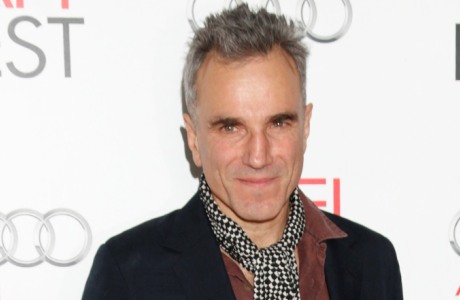 He starts off his acceptance by saying, "Are you sure there's enough room for another expat on this stage?" He's Brit-spotting too. On that note, we'll call it a night!
What did you think of the show?
Read More
Filed Under: