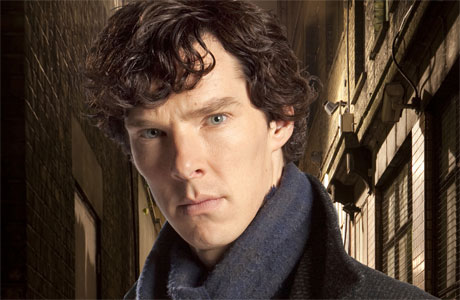 This isn't an idle ambition, it's an order: Sherlock fans, you're going to need to get yourselves over to Cambridge in a couple of months' time.
It'll be quite damp, probably colder than you're used to (depending on where you live, of course), but there will be one enormous ray of sunshine, in the shape of Benedict Cumberbatch, who has been named as guest director of the Cambridge Science Festival, set to run from March 11 – 24.
The festival takes place at the world famous University of Cambridge, playing host to over 200 events for science buffs of all age and ability. These can be anything from practical demonstrations to lectures from some of the world's most prominent scientists.
As Benedict explained in his introduction to the festival, the appointment comes as much from his own scientific interests as those of the characters he plays:
"My link to a science festival may seem a little tenuous at first glance. And yet as an actor who has researched playing Stephen Hawking, Joseph Hooker, Heisenburg and both Frankenstein and his creation I've long had a passion for all fields of science. It really all began at school in the biology lab and keeping mice! But ever since then and partly thanks to my ridiculously privileged existence as an actor, I have been able to keep that amateur interest and investigation of science alive and build a very personal relationship with some of my heroes from that world like Professor Hawking.
Two events in particular seem to have caught Benedict's eye: "Personally, as someone who has portrayed Sherlock Holmes, I'm of course particularly looking forward to Professor Jim Woodhouse on 8 March talking about why the violin is so hard to play, and also on 16 March testing my real-life deduction skills in the mock crime scene at the Central Science Library during Science on Saturday."
See what I mean about this being a must-visit for Sherlock fans?
He went on to explain exactly why he thinks it's so important that festivals like this exist: "I believe science and our engagement with it has reached a crucial crossroads. Whether it's fighting disease on a cellular scale, tackling climate change, solving food and energy crises, exploring the outer regions of the universe or simply making it easier to shop online – science and technology play an increasingly integral part of our daily lives. And yet to the layperson like me, the intellectual and ethical complexities and technical detail can often seem daunting and distancing. Hence a festival of this range and accessibility is a hugely important bridge between the public and science."
And brilliantly, as a special treat for Star Trek devotees, he signs off with the quasi-vulcan "live long and think hard!"
Find out more about the Cambridge Science Festival 2013
Read More
Filed Under: