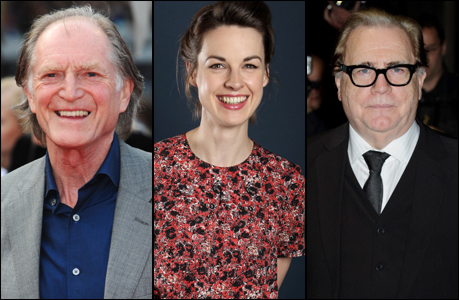 BBC AMERICA is set to premiere An Adventure in Space and Time, a film drama about the creation of Doctor Who, as part of the channel's celebration of the long-running sci-fi series' 50th anniversary. Frequent Who scriptwriter Mark Gatiss has already been announced as writer, and he's also serving as executive producer alongside current Doctor Who execs Steven Moffat and Caroline Skinner. The film is a co-production between BBC AMERICA and BBC Cymru Wales and will air later in 2013.
Doctor Who first hit the BBC airwaves on November 23, 1963, and an impressive cast has been assembled to play the personalities behind the show's earliest days. David Bradley, best known as Argus Filch in the Harry Potter movies, has taken on the role as actor William Hartnell, who played the series' very first Doctor. Call the Midwife star Jessica Raine, already cast in the Season 7, Part 2 premiere of Doctor Who, is set to play producer Verity Lambert, and the great Brian Cox (The Bourne Supremacy, Adaptation.) is on board as Sydney Newman, BBC's then-Head of Drama.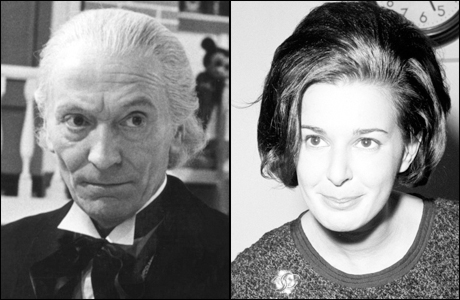 Meanwhile, The History Boys' Sacha Dhawan will play Waris Hussein, director of Doctor Who's premiere episode, "An Unearthly Child."
Bradley says he's "absolutely thrilled" about playing William Hartnell, and adds, "I first heard about this role from Mark [Gatiss] while watching the Diamond Jubilee flotilla from the roof of the National Theatre. When he asked if I would be interested, I almost bit his hand off! Mark has written such a wonderful script not only about the birth of a cultural phenomenon, but a moment in television's history. William Hartnell was one of the finest character actors of our time and as a fan I want to make sure that I do him justice. I'm so looking forward to getting started."
Filming begins in London next month at BBC's Television Centre before transferring to Wimbledon Studios. Matt Strevens (Misfits, Skins) is producing, with Terry McDonough (Breaking Bad, The Street) directing.
Thoughts? Tell us below:
Read More
Filed Under: