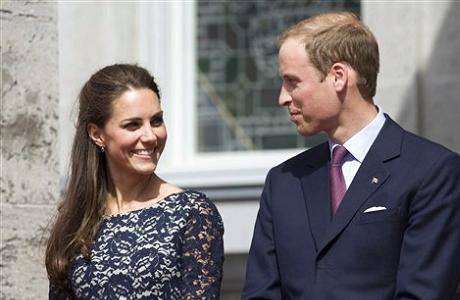 Prince William, 30, and Kate Middleton, 31, Duke and Duchess of Cambridge, are confirmed to expect their first child in mid-July, reports BBC News.
"Their Royal Highnesses The Duke and Duchess of Cambridge are delighted to confirm they are expecting a baby in July," the palace said in a statement. "The Duchess's condition continues to improve since her stay in hospital last month."
There has been speculation that the Duchess may be expecting twins based on her acute morning sickness called hyperemesis gravidarum but if we read between the lines the above statement may suggest that one baby, not babies, is expected.
The palace confirms both the Duke and Duchess plan to cut back on their public engagements to focus on the pregnancy and William's responsibility as a search-and-rescue pilot.
Do you think the baby will be a boy or girl?
Read More
Filed Under: