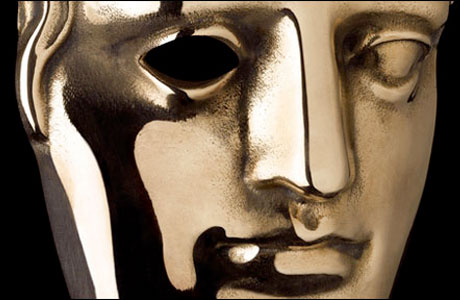 This morning, at BAFTA HQ, the nominations for this year's BAFTA Rising Star award were announced. Previous winners of the trophy, which seeks to highlight actors and actresses the panel believes have shown startling potential in their career to date, include James McAvoy, Noel Clarke, Kristen Stewart, Tom Hardy and Adam Deacon.
The actual winner is decided by a public vote, but the judging panel that created this year's shortlist includes the director Kevin Macdonald (Touching the Void), casting director Nina Gold (The King's Speech), film critic Mark Kermode and one Benedict Cumberbatch, who you already know, right? Their job has been to sift through the hundreds of nominations from BAFTA members. The winner will be announced at the BAFTA Film Awards, which take place on February 10.
Pippa Harris, jury chair of the Rising Star award and Deputy Chair of BAFTA's Film Committee, told the press: "This year the quality of emerging acting talent has been just incredible and the jury had a very tough job selecting the short list. It's great that the EE Rising Star Awards gives the general public the opportunity to champion their film stars of the future and I can't wait to see who they vote their winner for 2013."
Here's a brief summary of each actor's work, and a comment they gave to the academy, on receiving their nomination:
ELIZABETH OLSEN
A graduate of the Tisch School of the Arts in New York, (and not, as I'd have assumed, the Tisch School of Playing The Cymbal), Elizabeth stunned the 2011 Sundance festival with her performances in both 
Martha Marcy May Marlene
 (see above) and 
Silent House
. She's just wrapped on Spike Lee's latest movie, a remake of 
Oldboy
, which also stars 
Samuel L. Jackson
and
Josh Brolin
.
Elizabeth said: "Being considered for this award is a huge honour. So many actors whom I admire have been recognized in this category and I'm very thankful to BAFTA and the jury for selecting me."
ANDREA RISEBOROUGH
You may have seen Andrea scorch the screen in such acclaimed Britflicks as Venus, Never Let Me Go, Brighton Rock and Mike Leigh's Happy Go Lucky, or possibly the TV biopic Margaret Thatcher –The Long Walk to Finchley (in which she played the young Mrs Thatcher), but her most controversial role to date  has been that of Wallis Simpson in Madonna's critically unloved W.E. Expect to see her upstaging Tom Cruise – in the nicest possible way – in Oblivion, later this spring.  
Andrea said: "To even be counted amongst this, and the last seven years' rising star nominees feels utterly phenomenal! BAFTA nurtures new talent throughout the international film community so I am so very grateful to be given this fantastic opportunity, and look forward to us celebrating the kind recognition together."
SURAJ SHARMA
Without meaning to denigrate his work or undermine his nomination in any way, Suraj, who has only been in one film, and hasn't studied acting at all, is simply that guy from Life of Pi. Sometimes talent (and a sympathetic director) is all you need.
JUNO TEMPLE
Any one of these five would be a worthy winner, but it's hard to pass up the opportunity to praise Juno especially. Having caught the eye spectacularly opposite Cate Blanchett in Notes on a Scandal, she then appeared in the award-winning Atonement, and set about carving a career for herself as a hugely versatile actress. Her most notable recent hit being Killer Joe.
She said: "I'm extremely honoured to be nominated by BAFTA for this award and the fact the winner is voted for by the public makes it all the more exciting."
ALICIA VIKANDER
The Royal Swedish Ballet's loss is acting's gain. After nine years in a tutu, Alicia started working on TV roles in her native Sweden, making an international splash with Anna Karenina, and then the Danish-language A Royal Affair. She also starred in the Warner Bros. feature The Seventh Son.
Alicia said: "I'm absolutely thrilled to be nominated for this year's EE Rising Star Award and would like to thank the jury for short-listing me. 2012 was an amazing year for me and I want to thank everyone who has supported me in my career to date."
Who would you like to win? Tell us here: 
Read More
Filed Under: