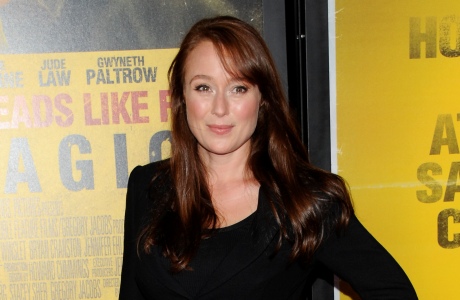 British-American actress Jennifer Ehle, who plays a CIA operative in the forthcoming film Zero Dark Thirty, believes the film's screenplay is unusual for the way in which it presents women.   
Ehle stars alongside Jessica Chastain, also a CIA analyst, who's at the forefront of the search for Osama bin Laden.
Ehle says: "You have two women in it who are not defined in any way by their relationship with men. They are defined by their relationship with their job and by what they do. What they do happens to be hunting men."
The film is based on first-hand accounts of real people and the screenplay that journalist and producer Mark Boal has fashioned indicates that it was women who were at the heart of the hunt for bin Laden.
In fact Zero Dark Thirty is a good example of female power. Not only does it focus on women engaged in one of the world's biggest manhunts but a woman, director Kathryn Bigelow, brought the whole story together for the big screen.
In recent days both Kathryn Bigelow and Jessica Chastain have earned nominations for their work at various awards groups.
Zero Dark Thirty is now seen as a strong Oscar contender. In 2010 Kathryn Bigelow made history by becoming the first woman ever to win a best director Oscar; many oddsmakers think she has a good chance of winning for best director once again.
Read More
Filed Under: