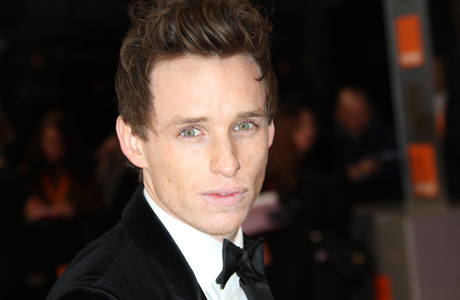 While the forthcoming film adaptation of the stage musical Les Miserables has roots in the writings of French author Victor Hugo it is, in the eyes of British actor Eddie Redmayne, a very English production.

Redmayne, who plays the role of Marius in the movie, was reminded of the film's Britishness during shooting. He says: "As we drove into Pinewood where I was lucky enough to film the year before My Week with Marilyn, there is something so quintessentially English about that – and British – the crew were all British."
Of course the man in charge of the production, director Tom Hooper, is a Brit as well.
But with stars Hugh Jackman, Russell Crowe and Anne Hathaway in high profile roles it's fair to view Les Miserables as an international collaboration.
One surprise for Redmayne's fans who've been to previews is to hear him singing in a musical role – although he did have experience as a chorister during his schooldays at Eton College.
Redmayne says: "I had a vocal coach who put me through four months worth of quite rigorous training. It was about retraining literally the vocal cords and muscles in the back of your throat and tongue, so it was pretty rigorous."
The actor has acquitted himself well in the role. Several oddsmakers are now predicting that he could pick up a best supporting actor Oscar nomination.
Les Miserables opens in cinemas on Christmas Day
Are you planning on going to see Les Mis?
Read More
Filed Under: