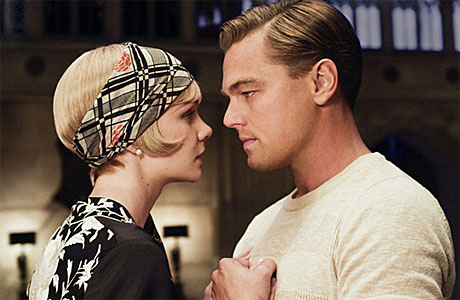 The story so far: Baz Luhrmann, the man who gave us the hugely theatrical, colorful pop-operatic movies Moulin Rouge and Baz Lurhmann's Romeo and Juliet, has assigned himself the seemingly impossible task of not only filming one of the great unfilmable novels – F. Scott Fitzgerald's The Great Gatsby – but also improving on the last best attempt, from 1974, which starred Robert Redford.
Granted, he has the cast. Leonardo DiCaprio as Gatsby, Tobey Maguire as Nick Carraway, the story's narrator, and Carey Mulligan – diving pool eyes in a blonde bob – as Daisy Buchanan. And of course it's a hugely lavish production, as that is what Baz tends to like.
Whether this is enough to make it a good movie remains to be seen (in sumptuous 3D, on May 10, apparently), but the trailers are very promising indeed.
Read More
Filed Under: