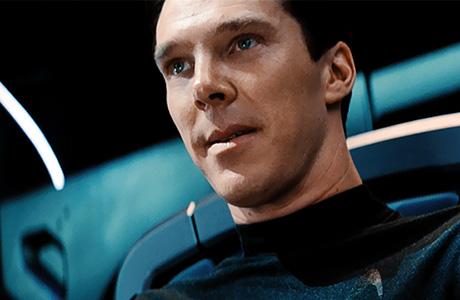 We've been waiting for Benedict Cumberbatch's (Sherlock) Star Trek Into Darkness character's name to be revealed. It must be dastardly. It must be epic. It must be …
John Harrison? Womp. The name isn't quite as intriguing as some might have been expecting but Cumberbatch warns fans not to underestimate his character based on the commonness of his name.
He tells MTV News: "He has extraordinary physical powers, but also mental powers. He can sow an idea, which is as powerful as gunshots or close-hand combat, which he's masterful in. He tears into the fabric of both the world and the Enterprise family, and he leaves behind him a trail of devastation. It's quite exciting to watch."
MTV News Interview: "He's a terrorist; he operates as a terrorist."
In an earlier interview with Trek Movie Cumberbatch said he was attracted to this character based on its complexity. Possibly this name allows his character to fly under the radar.
What are your expectations for the new film?
Read More
Filed Under: