RICHARD NIXON AND ELIZABETH II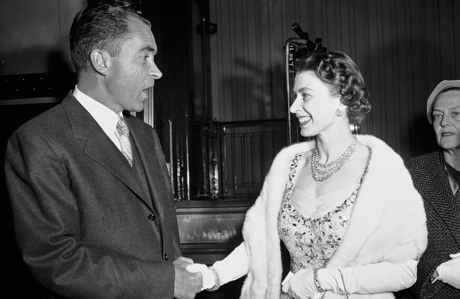 Even before he was president, Richard Nixon had spent time with the Queen. As vice president, Nixon had escorted Elizabeth and Philip on their 1957 U.S. visit – in the photo above, he's seen at Washington DC's Union Station as he offers an official farewell to the royal couple.
As president, Nixon visited the Queen in February 1969, when he was invited to Buckingham Palace.
The following year, because of the logistics of entertaining the president and his entourage during a brief visit, the Queen met the president and his wife at the Prime Minister's official country residence, named, coincidentally Chequers (though of course the spelling is different from that of Nixon's famous politicized dog).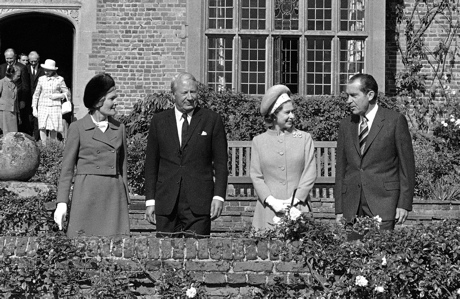 Nixon apparently had a peculiarly paternal interest in the British monarchy.
"More than three decades later," writes Sally Bedell Smith, "when Charles and his new wife, Camilla, visited George W. and Laura Bush at the White House, he joked that the Bushes had better not try to fix up their twin daughters with his sons William and Harry the way Nixon had worked to set him up with Tricia."
NEXT: Gerald Ford and Elizabeth II
Read More
Filed Under: