Did Peter Jackson sit down to a marathon of  BBC America programming and just say, "him, him, him … maybe him … him … mmm … yes, him …." when deciding his cast for The Hobbit? Probably not, but it's a novel idea and not too far-fetched based on the definite BBCA presence in the film to hit theaters Friday, November 14. Check out some familiar faces!

Martin Freeman (Bilbo Baggins)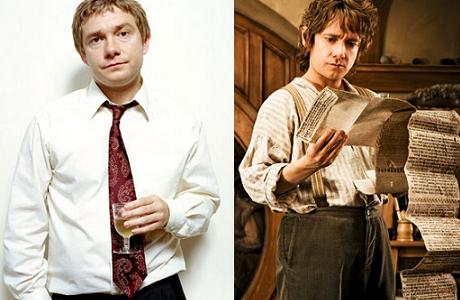 If you don't know who Martin Freeman is by now then we'll have to ask you to turn in your Anglophile lapel pin and forget about using the secret handshake. Alright, we're jesting. We suspect you are very familiar with Freeman from his ground-breaking portrayal of Tim in the original The Office (2001-2003), followed by the Arrested Development-esque The Robinsons (2005), and his current role as Doctor Watson on the BAFTA-winning Sherlock (2010-Present) which airs on PBS.
Richard Armitage (Thorin Oakenshield)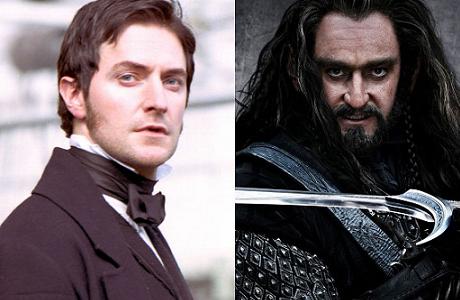 BBC Americans know him as Thornton on North and South (2004) and leather-clad villain Guy of Gisborne in Robin Hood (2006-2009). He also appeared in MI-5 (2008-2010).  Remember what The Lord of the Rings did for Viggo Mortensen and Sean Bean? The Hobbit movies could do the same for the 40-year-old star. Really … he's got the stare down. Just imagine him in action.
Ken Stott (Balin)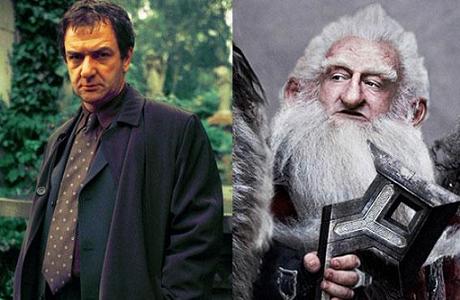 You may recognize the Scotsman who played DCI Metcalfe in BBCA's Messiah: The Harrowing (2005). And yep, he's Balin, the second eldest dwarf who goes with Bilbo on his adventure to kill the dragon Smaug. He's known as the "look out man."
James Nesbitt (Bofur)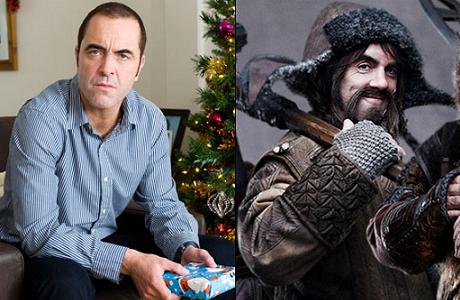 Let's see, you may know him from Cold Feet (1997-2003), Steven Moffat's Jekyll (2007) (which landed him a Golden Globe nod), and 2009's searing Occupation (2009). He joins The Hobbit as Bofur who has "a disastrous tendency to state the obvious and blurt out things without thinking."
Aidan Turner (Kili)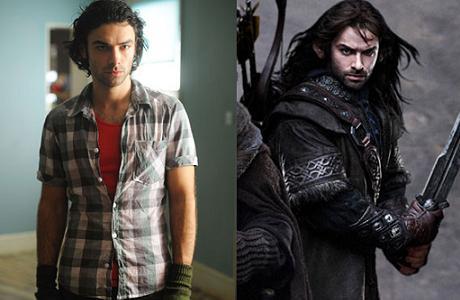 BBC Americans know him as brooding, doomed Irish vampire Mitchell on Being Human. His role as Kili in The Hobbit movies may bump him up to teen heartthrob stardom.
Sylvester McCoy (Radagast)
Please don't ask who Sylvester McCoy is. Doctor Who of course! Sylvester played the Seventh Doctor from 1987- to 1989. Fast forward to 2012 and he'll be appearing in The Hobbit as Radagast. Radagast is only mentioned once in J.R.R. Tolkien's book The Hobbit but the character has been expanded for the film adaptation.

Benedict Cumberbatch (Smaug)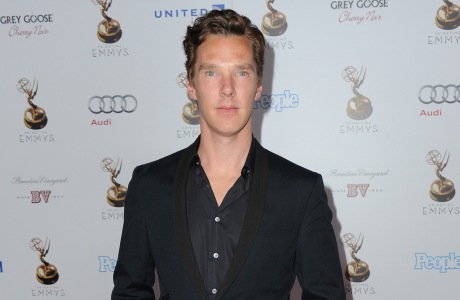 Cumberbatch, who is known for his unique look, will not actually be appearing in The Hobbitbut lending his voice to the dragon Smaug who everyone is looking for in the story. Smaug is quite popular but not for the right reasons. Cumberbatch appeared in BBCA shows including Silent Witness (2002), Cambridge Spies (2003),  and MI-5 (2003). He plays the title role in Sherlock, opposite Martin Freeman, which airs on PBS in the U.S.
Do you have a favorite character in The Hobbit?
Read More
Filed Under: