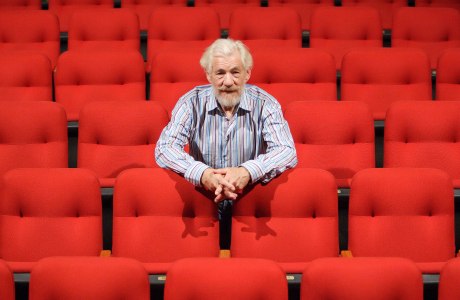 It's a curious story to suddenly run, just as The Hobbit is coming out and people are getting to see what he's been up to down in New Zealand for much of the year, but still today is the day the Sun has chosen to disclose that Sir Ian McKellen has prostate cancer, or today is the day Sir Ian McKellen has chosen to disclose it. Either way, it's a situation he's been dealing with for six (or seven) years and it's not as bad as it sounds.
According to Sir Ian, doctors are containing the disease, which means he hasn't had to have any treatment as yet, but finding out was a bad moment. He'd gone to see a doctor because he found he had to visit the bathroom often during the night, and wanted to see what the problem was.
Taking up the story, he said:  "You do gulp when you hear the news.
"It's like when you go for an HIV test — you go 'Argh, is this the end of the road?' You monitor it and you have to be careful it doesn't spread."
He added: "They say you can have it zapped. You can have it snipped but [if] you're not a candidate for that, you are 'waitful watching.'
"I am examined regularly and it's contained. It's not spreading. I've not had any treatment."
And, as if to prove his rude health, he's off to the Hobbit premiere tomorrow evening. Here's the trailer:
Read More
Filed Under: