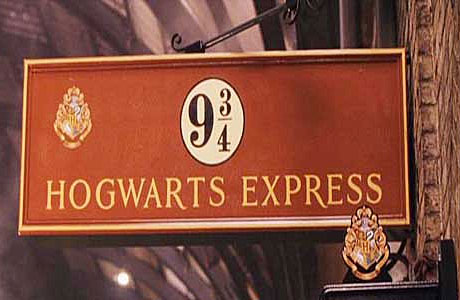 When it comes to marketing opportunities for the Harry Potter franchise, it's only natural to want to put a magical retail outlet on the not-actually-there site of a fictitious railway platform, isn't it? The ground rent will be low, and the shop assistants can have fun watching people run into a wall, trying to get in.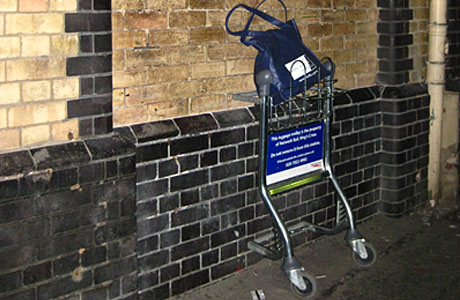 Plus, with Harry Potter fast becoming one of the biggest British entertainment brands in the world, it's like an abracadabra to print money.
So, it should come as no surprise to see that a Harry Potter shop has opened on a stretch of London's Kings Cross station that they're calling Platform Nine-and-Three-Quarters. As you'll see from the opening ceremony, starring Warwick Davies, it's a magical realm, not unlike one of the shops in Diagon Alley (which, as an aside to all of you muggle entrepreneurs out there, also doesn't exist), complete with officially branded quidditch jerseys from all four houses at Hogwarts School (good luck shifting the Hufflepuff ones!), magic wands, stuffed owls, broomsticks and all manner of Potterish merch.
Will you be paying a visit? Tell us here: 
Read More
Filed Under: