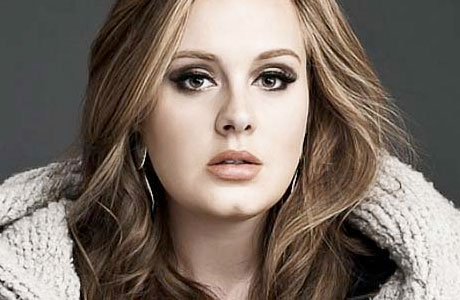 You know you're doing well in showbiz if you can write and release just one song in a 12 month period, take a career break in order to have a baby, go quiet on the entire world, and STILL be named as entertainer of the year… by JOURNALISTS.
Adele, whose sole contribution to culture in 2012 (apart from spiralling album sales and several award ceremonies) was the theme song to the James Bond movie Skyfall, has come out the winner in a survey of editors, performed by the Associated Press. They were asked to name individuals who had influenced entertainment in 2012, and Adele beat Taylor Swift, the cast of the Twilight movies, Mumford and Sons, even the ubiquitous Psy, of "Gangnam Style" fame. He had a dance routine that Madonna copied and he STILL lost!
But that's not the most interesting poll results sheet that has Adele's name at the top.
In Britain, the Lucky Voice karaoke website has been polling its readers for the most popular song they like to sing when they're rocking the mic (that's how karaoketeers like to talk), and you will NEVER guess which artist has come out on to… oh hang on, you already did, right?
So it seems the biggest karaoke tune of the year, in Britain at least, is "Someone Like You." Which is great news for Adele, but possibly a little worrying for, oh I don't know, British romance in general.
Mind you, Carly Rae Jepsen is in second place with "Call Me Maybe," and One Direction's "What Makes You Beautiful" is third, so things might not be as bleak as they seem.
Oh wait, "Rolling In The Deep" is fourth. We're doomed!
Read More
Filed Under: